Slack integration
How the integration works
With the Slack integration, you can send answers from your surveys to a selected Slack channel in real time. It's a great way to share Customer feedback with your team, right there 'where work happens'. 😃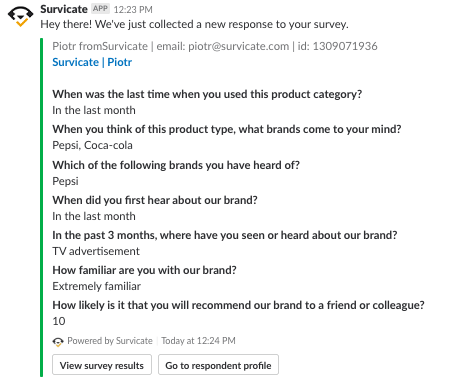 Messages are sent question by question and grouped into a survey. If Survicate recognizes respondents' identity, you will be able to see who's behind the answer.
You can easily navigate straight to your survey results or that particular person's profile with attached buttons.
❗️Keep in mind that you can connect multiple surveys to one channel, but responses from a survey can go to only one channel at a time!
How to enable integration
All you need to do to get the integration working is go to Settings > Integrations and Authorise the integration:

✅ It's on! Now you can add your survey responses as Slack messages!
How to send Survicate answers to Slack channel
Just go to your Survey settings > Slack notifications, pick a channel you want to send your responses to and Save a survey.
Remember to have the toggle on!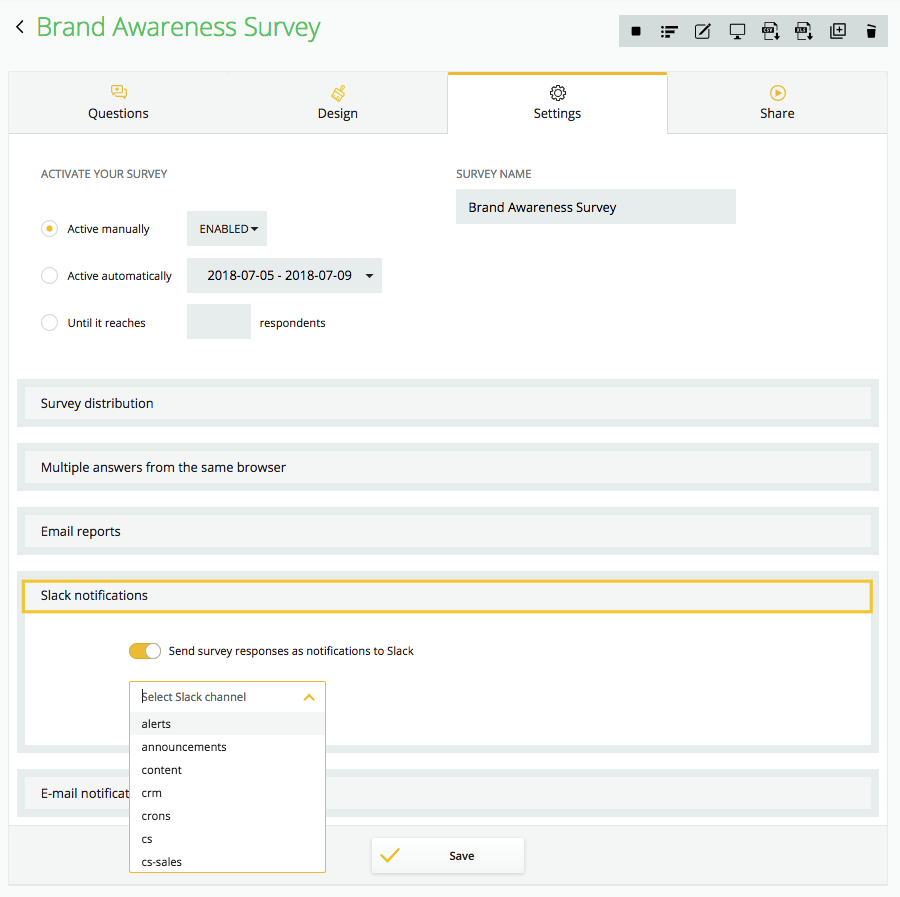 That's all! Now every survey response will be automatically passed to Slack.

📞 If you have any questions, please give us a shout!
---
Do you find this helpful?
---