Setting how often should the survey appear
With Survicate surveys you can decide how often your survey will be displayed to specific visitors.
Only once per visitor – widget will be displayed only once, and even if a user doesn't interact with a survey in any way, it will not be shown to them again
Only once per visit – if the visitor sees the widget, doesn't react and moves to another page they won't be seeing the widget until the next visit
Continue showing until a visitor reacts – the widget will be launched every time a visitor meets targeting rules unless he answers or closes it
❗️Keep in mind, that if users close a survey, he won't see it again.
To set it up, go to the Settings section of your website survey and open How often should this survey be displayed?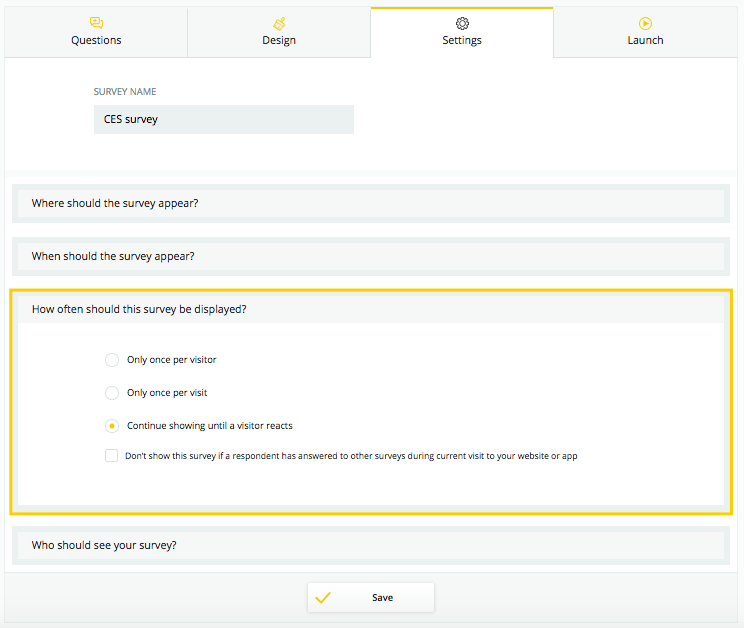 If you have multiple surveys running on your website, you can avoid distressing your clients by checking the Don't show the survey if a visitor has been engaged during a session box.
This way this if a visitor answered to other surveys during a current session this particular survey will be displayed to them next time they visit your website. 
---
Do you find this helpful?
---