Zapier - Survey integration
Zapier allows you to seamlessly automate your surveys and create response-based workflows. Zapier allows you to add on feedback gathered from your surveys automatically, so you can make sure that no data is lost.
How to connect Survicate with Zapier?
Log in to your Zapier account or create a new account.
Navigate to "Connected Accounts" from the top menu bar, click on "Connect new account" and search for "Survicate"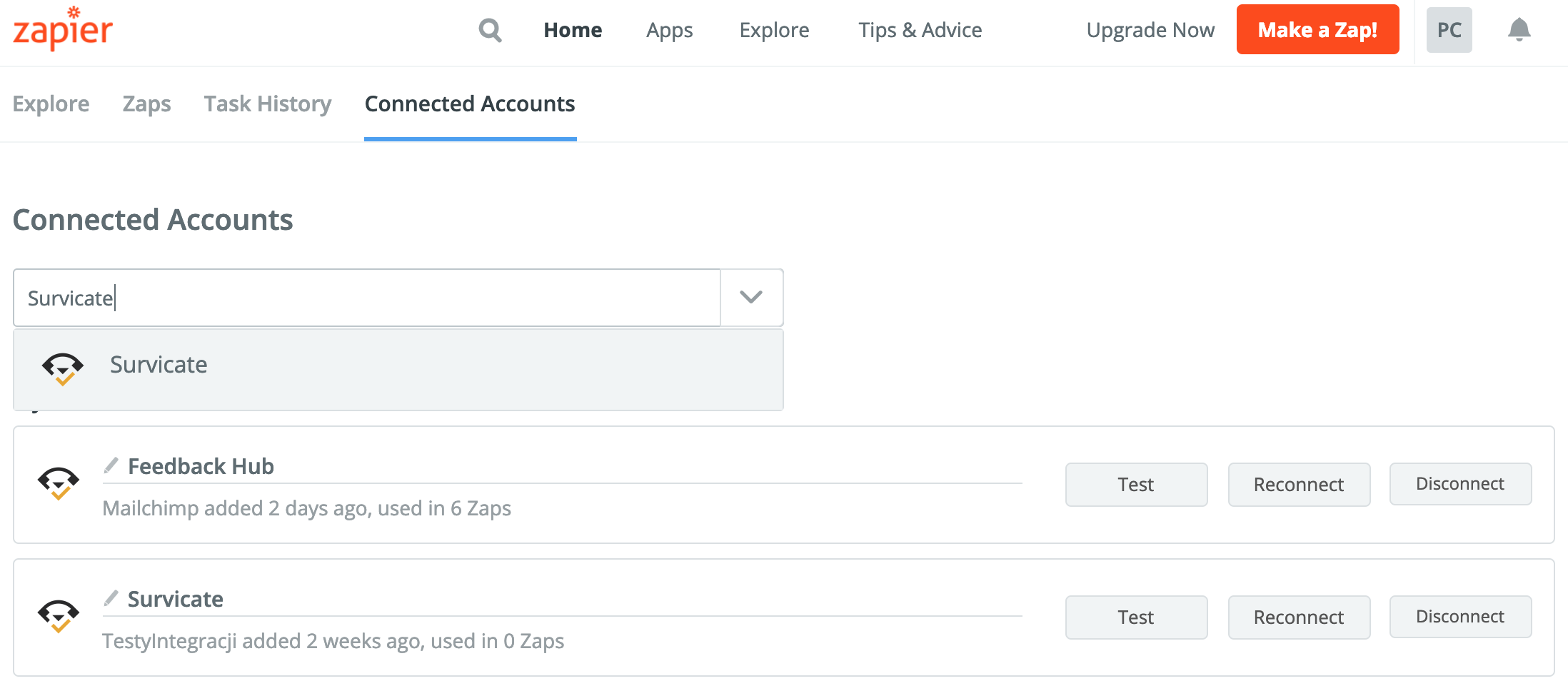 Once you choose Survicate, you will be asked to provide you API key to connect your Survicate account to Zapier.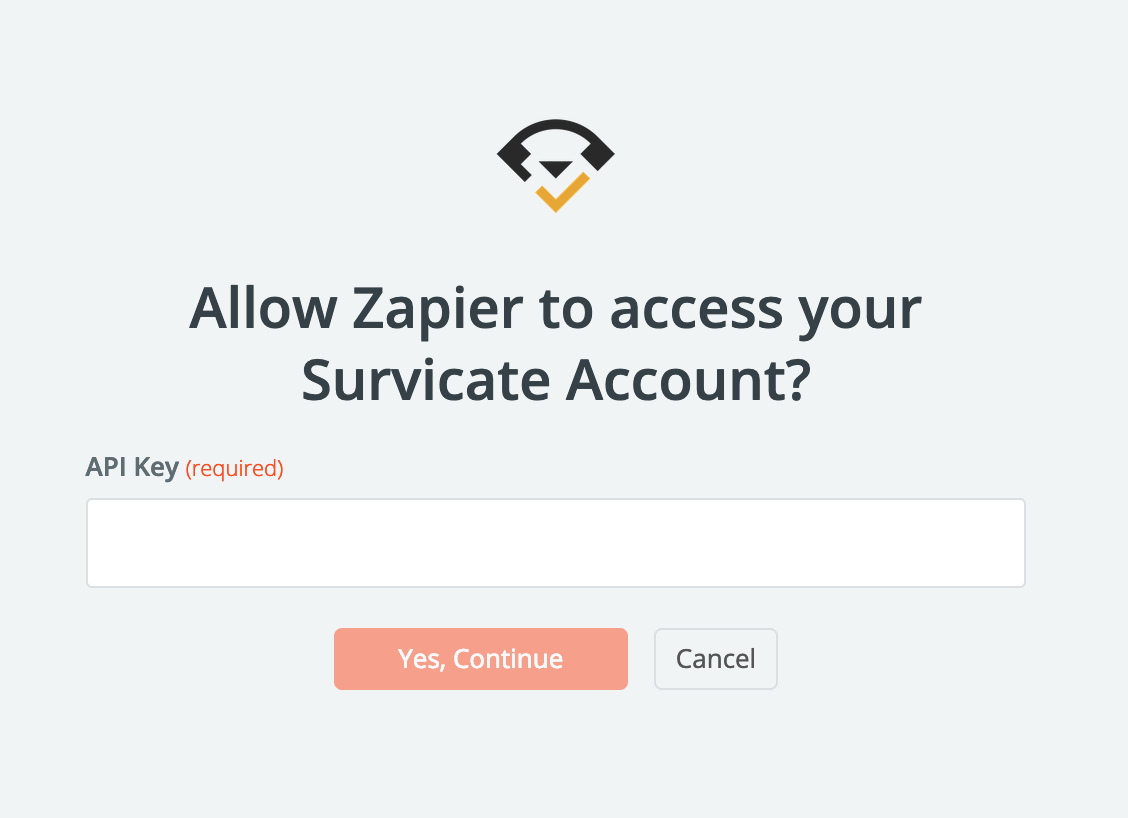 You can find it under Data Export API

Once that's done you can start creating automation! Use a pre-made Zap or create your own with the Zap Editor. Creating a Zap requires no coding knowledge, and you'll be walked step-by-step through the setup. 
To create a Zap based on Survicate survey response, open Triggers choose Survicate and pick one of two available options: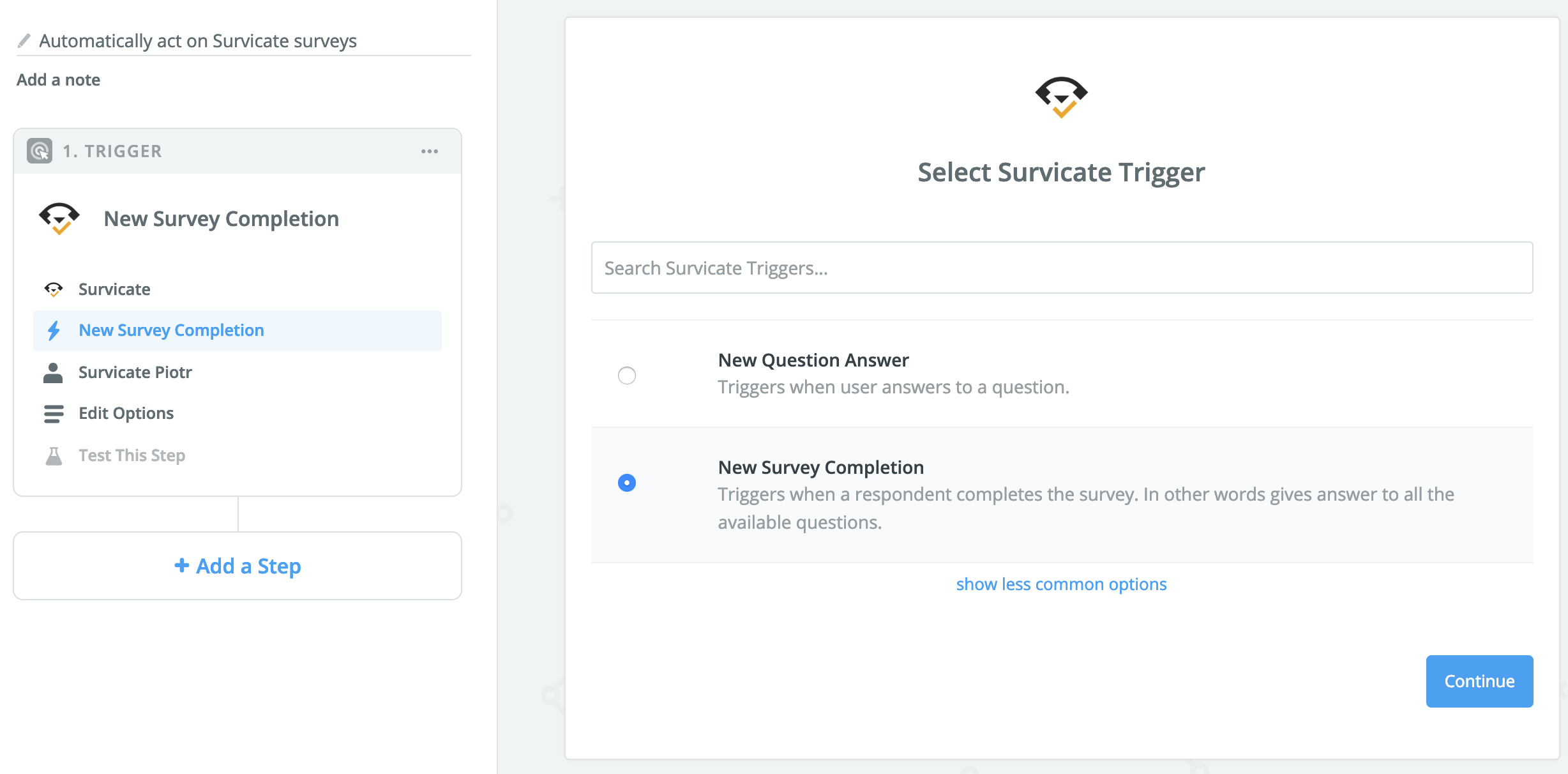 New question answer allows you to choose a survey and one question from it as a Trigger to your actions. We will send question and answer along with respondent identity to your Action step
New survey completion lets you choose one survey to base actions on
We will send respondent's identity, as well as all questions and answers, you can choose which to use in Action step
⚠️Remember: if you choose New survey completion as Trigger, the survey needs to be filled out completely- if respondent drops the survey in a process, we won't activate Zap until they complete it.
⚙️ Here are some of the available Zaps. How about you create your own now?
💬 If you have any questions or need help setting up Zapier integration, please feel free to reach out to our team. We are looking forward to arranging a 1:1 demo call to help you out in no time.
---
Do you find this helpful?
---