Targeting based on tagging

Tagging allows you to target visitors who have seen or interacted with your previous surveys. Tags can be added to visitors who:
have given a specific answer,
participated in a specific survey.
Tags are stored in profiles which are created for every visitor of your website.
Why is it useful?
Targeting based on tagging allows you to build personalized experiences for your respondents. The list of use cases is endless, so there's only a couple of examples:
exclude visitors unwilling to answer to your further surveys,
collected feedback on different stages of experience, basing on previous answer
segment users to target only those using specific feature
How to tag respondents upon specific answers?
You need to have an access to Integrations & tagging section, so first, make sure that you have the Advanced mode enabled
Go to Integrations > Addons in the top right corner of the screen. Then click the Edit icon on the Advanced mode box. Tick both Tagging and Mapping.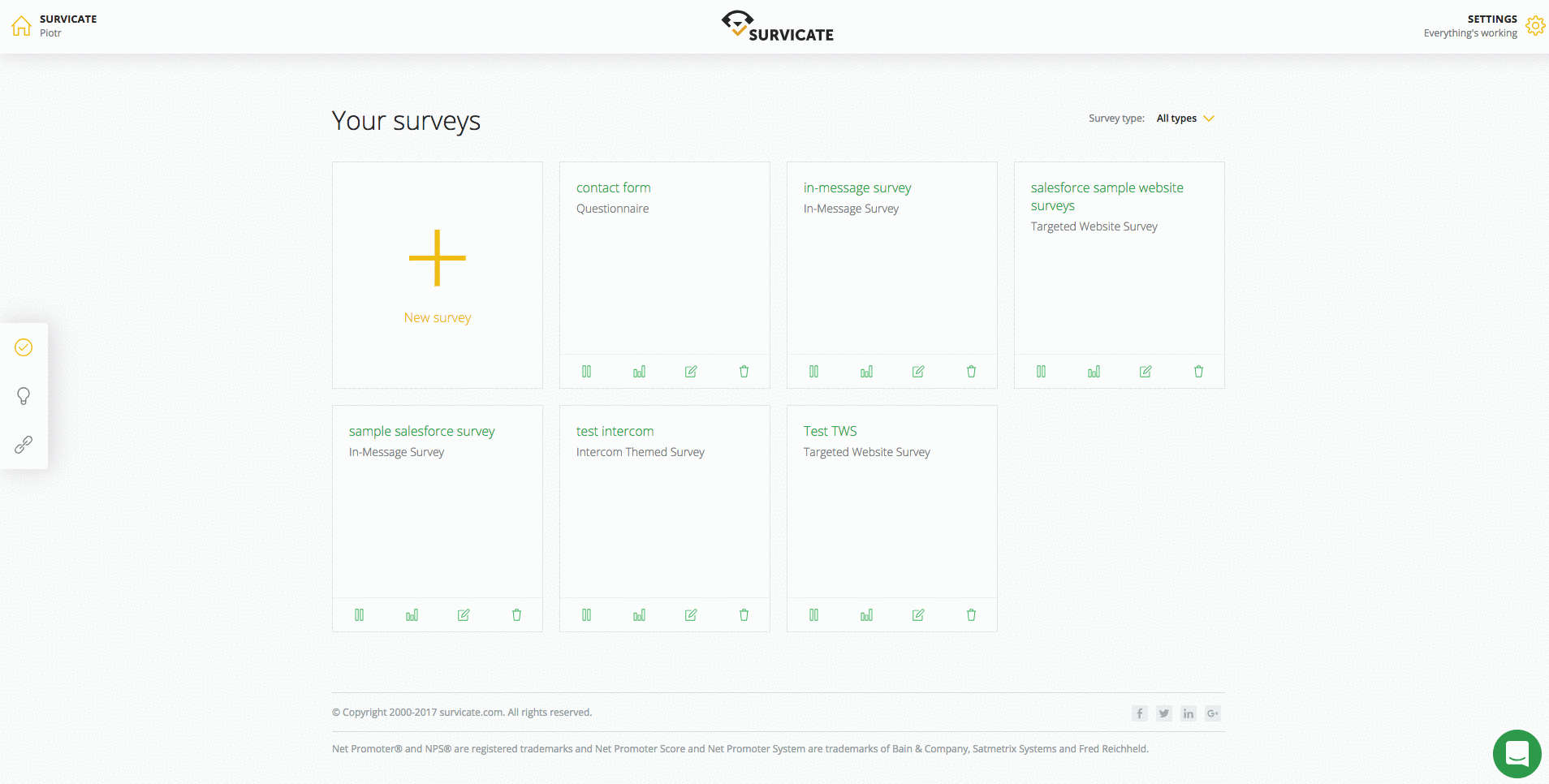 Go to the question you want to add tags to and click on Integrations & tagging then write tags in empty spaces corresponding with answers Enter to create a tag.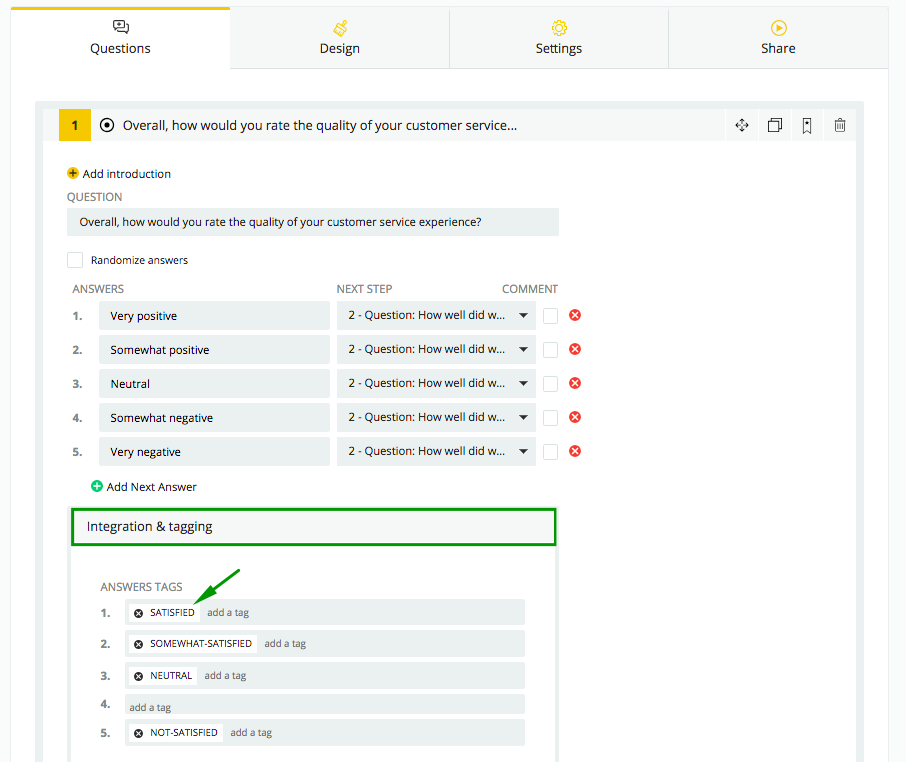 Please remember that:
Each answer can be tagged with multiple tags.
Tag can't have spaces, but you can separate words with an underline or a dash
If you want to target people who finished your survey, you should tag all answers in the last question with the same tag.
You can add tags to any question type
How to set up targeting based on tagging?
You need to create a new audience segment. To do that, go to the Settings > Who should see the survey? then Create new segment > Have they been engaged with other surveys already?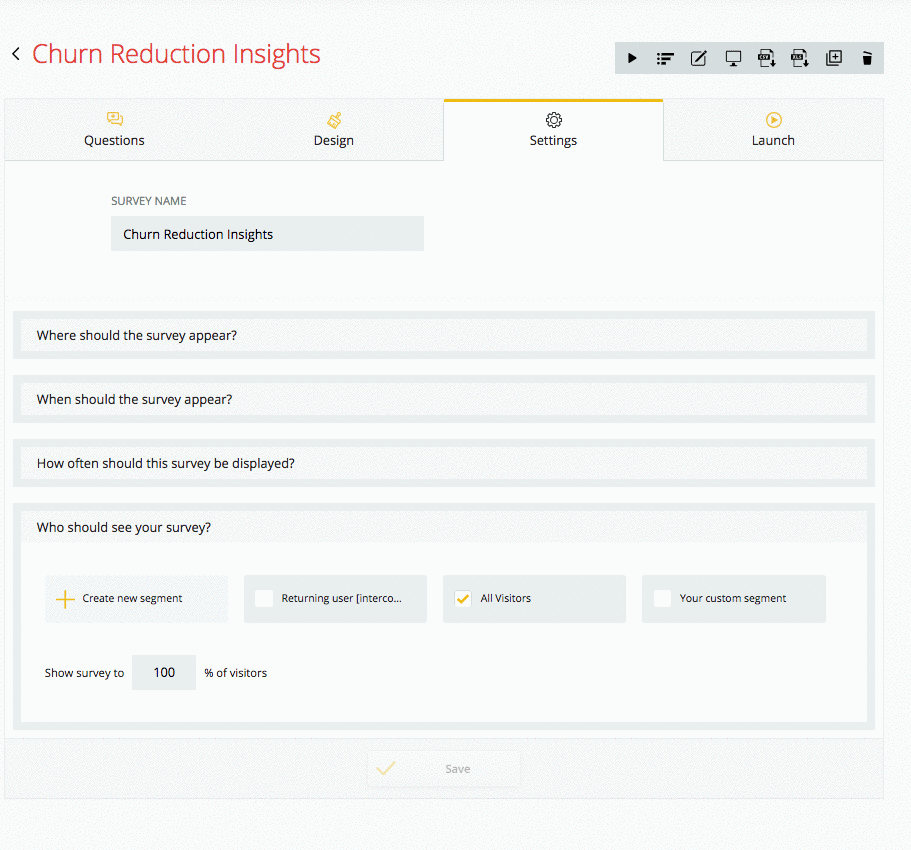 There you can include or exclude people with specific tags.

❗️Remember! You have to enable the segment in order to display the survey properly! Also disable all segments which exclude each other.
---
Do you find this helpful?
---