Email reports
How does it work?
You may enable daily, weekly and monthly survey reports which we will deliver to your inbox.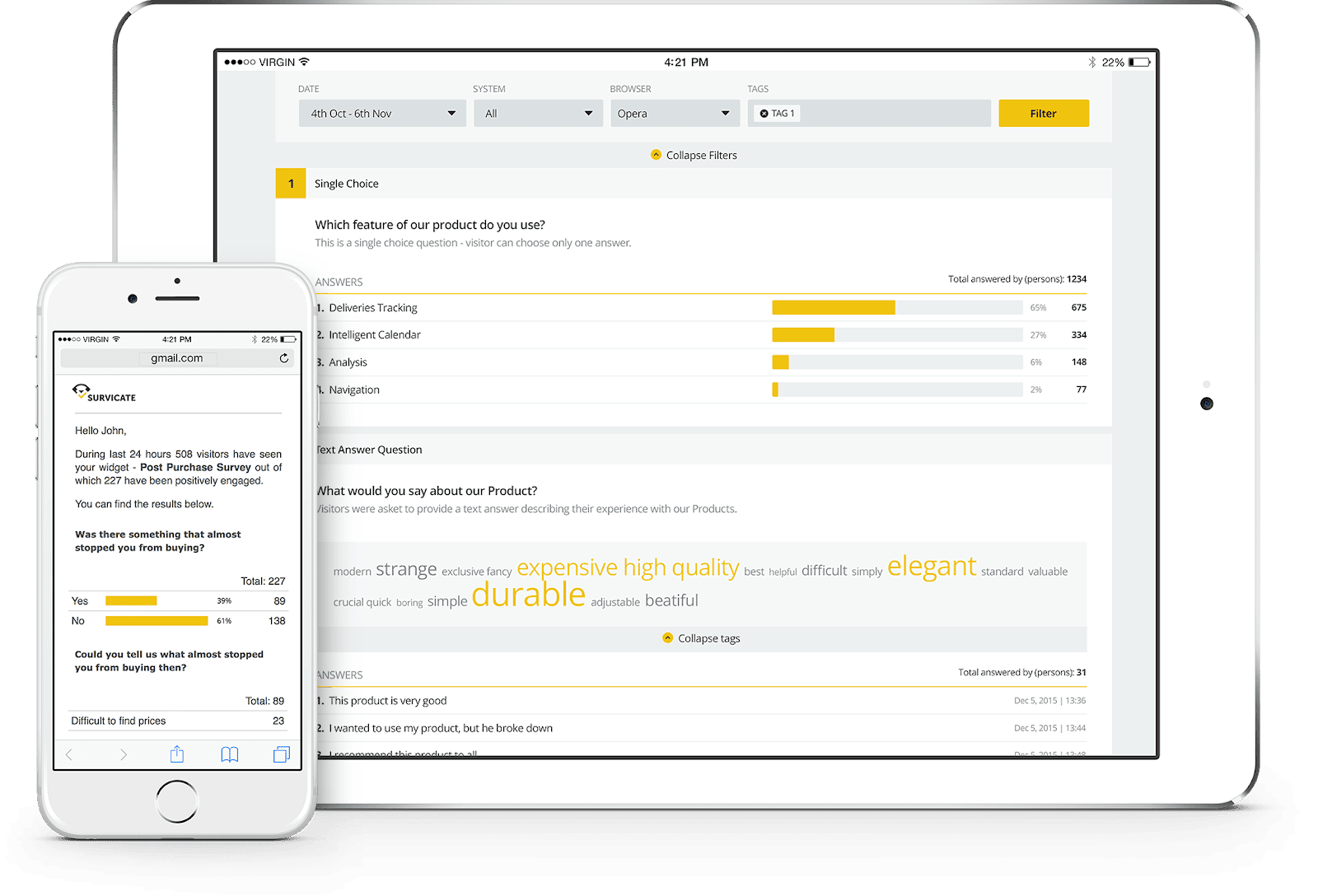 Email reports contain an overall summary of the answers and sample of the answers to the text questions.
How to enable them?
Email reports have to be enabled separately for each survey.
To enable them, go to the Survey settings > Email reports and enter the email address on which we will send you the reports.
Then choose how often you want to get your reports delivered.

Don't forget to save your settings!
When do I get my reports?
Monthly and Weekly reports are sent after a month or a week counting from the day the reports were enabled.
Daily reports are sent every 24 hours, giving a view of past 24 hours to report.
---
Do you find this helpful?
---