Targeting specific pages
The key of using your surveys is displaying them to the right customers. One of the simplest ways of differentiating customers by their behaviour is showing surveys on certain pages. This lets you reach only these users, that are worth it.
For example:
when someone scrolls through items in your shop it's the best moment to ask what products they search for so you can boost your sales! 💸 
you can inquire if everything is clear when a client reads the knowledge base article to make it more clear
If you want to display survey on a specific page, go to Settings > Where should the survey appear? and pick Display on chosen pages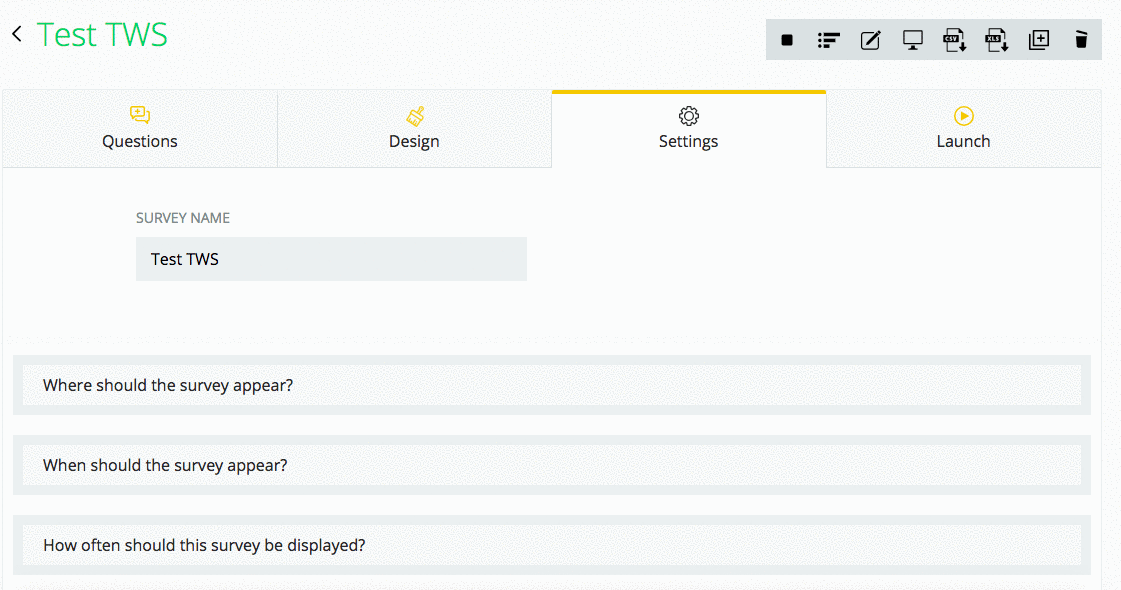 Here you can choose between displaying on certain pages or avoid doing it. Also, we give you a choice on how to define the pages: you can choose the group of pages that contain a string of symbols, start or end with it. Moreover, we let you use your custom RegEx (use it only when you or your developer knows Regular Expressions). Please read this article to read more about specific conditions and how to use them: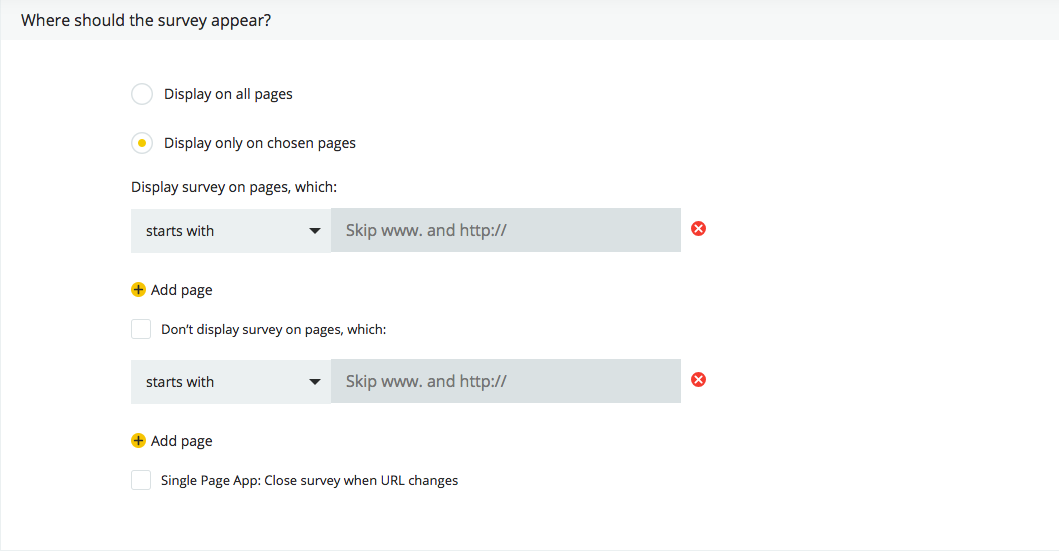 The red button on the side of a rule lets you delete it.
It's also possible to Close survey when URL changes which is useful for Single Page Apps. To do that, enable the checkbox at the bottom of this section.
---
Do you find this helpful?
---