Adding and managing users
Survicate allows to add and manage users within the panel. To add or remove users, go to Settings > Users.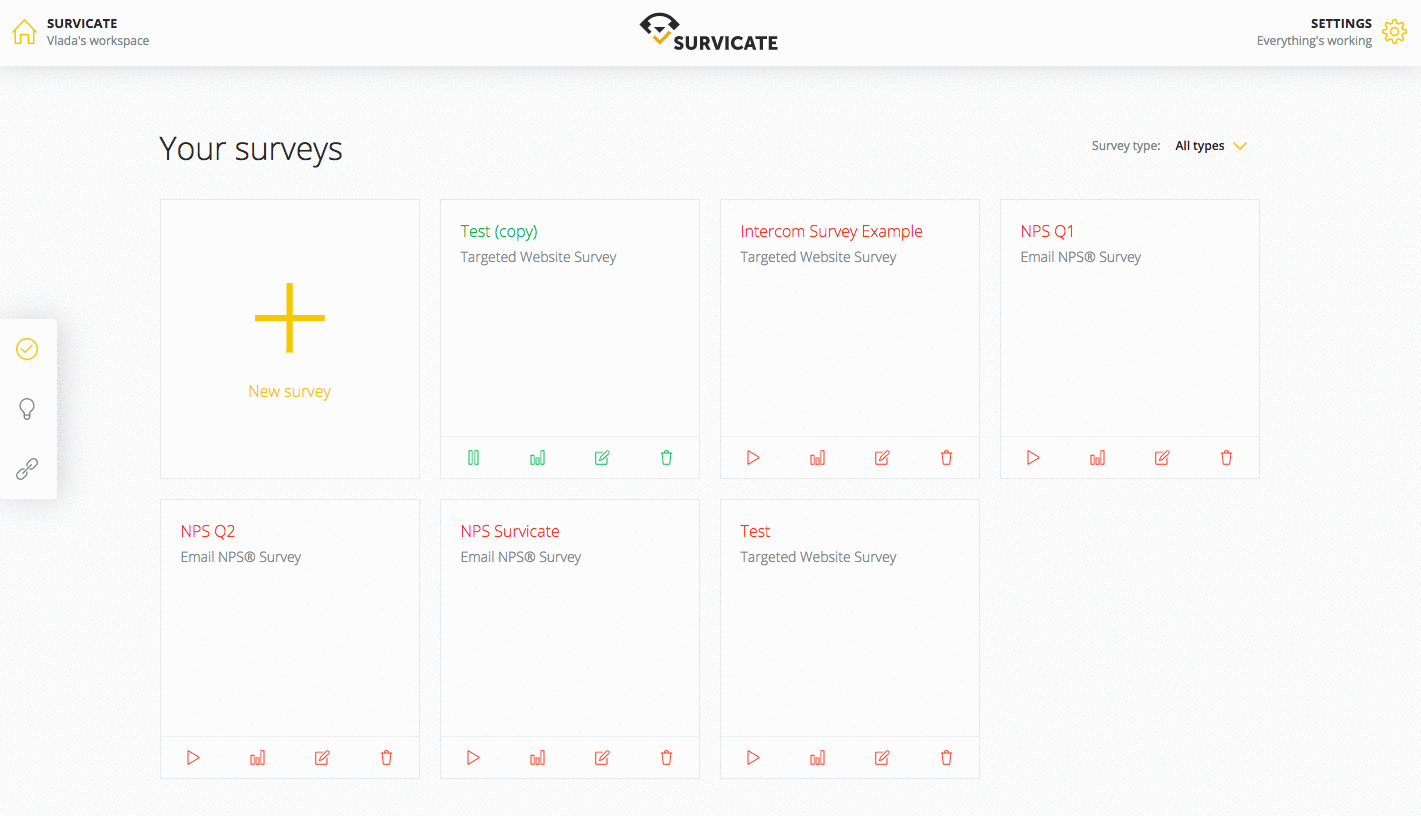 Invite User to add your colleague to your Survicate account. Invited users will have the access only to the domain you were currently managing.You can remove users and change their privileges anytime you want.
User Roles Management
There are four roles in Survicate, each serving a different purpose. You can be either an organization owner, a workspace administrator, user or guest.
Organization role
The owner is the person who created the organization in Survicate. Owners can control each and every aspect of the organization. They can add administrators and users, change all settings and create new workspaces. They can also access the Subscription section—change plans, update billing information and download all invoices.
Workspace roles
Workspace administrators have access to all features in Survicate. They can invite new users to workspaces they manage. They can change all settings, manage surveys, integrations, and Feedback Hub.
Users have access to all features within workspace they were invited to. They're able to manage surveys, integrations, and Feedback Hub. They can't invite new users.
Guests are allowed to view survey results and access Feedback Hub. They can't modify surveys, they're not allowed to invite new users, they're also not able to install & manage integrations.
All roles can manage subscription (same as owners). The access to Subscription can be added or removed for each user separately. Only the owner can change this setting.
---
Do you find this helpful?
---