How to add question introduction?
Question introduction has many purposes, for example it can:
give more information about the purpose of a question, 
contain instructions 
welcome your respondents and explain why their feedback is important to you.
To add an introduction to your question, click on Add introduction button above the question field and add your text.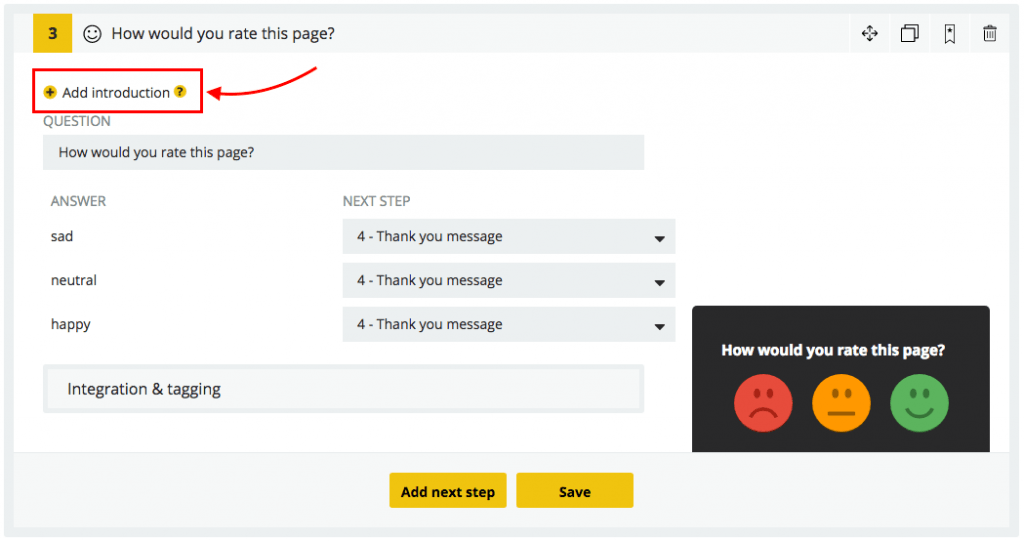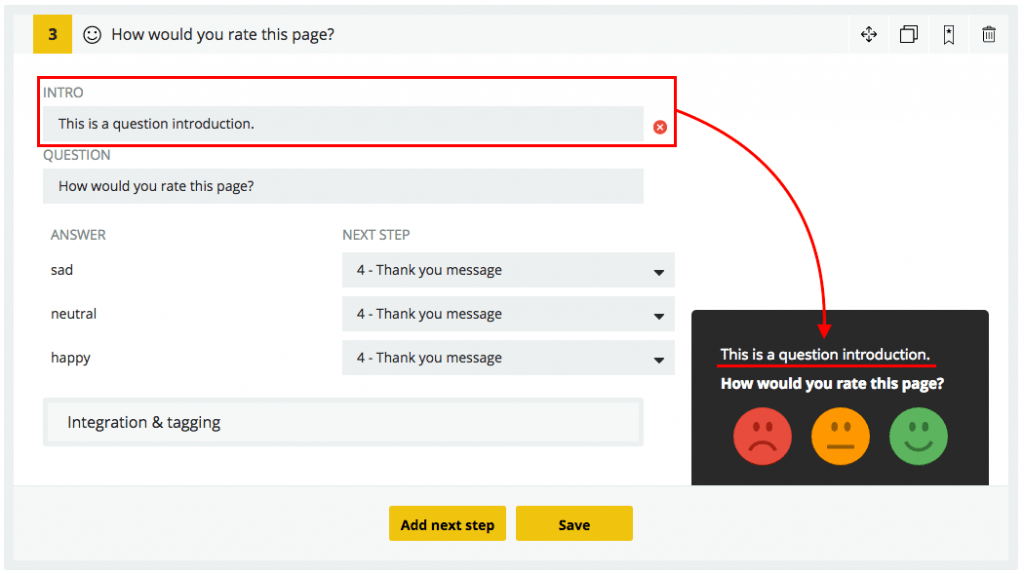 To remove question introduction, click on the red ❌ close button next to the introduction field.
---
Do you find this helpful?
---