How to allow my respondents to answer the survey multiple times?
If you are a pollster trying to survey people on the street, or want to allow your respondents to answer one survey multiple times, you might want to use kiosk mode - a special feature enabling multiple answers from the same browser. 
How to allow users to answer multiple times from the same device?
You need to go to ⚙️Settings section of your Page survey and tick Allow this survey to be taken multiple times from the same browser box.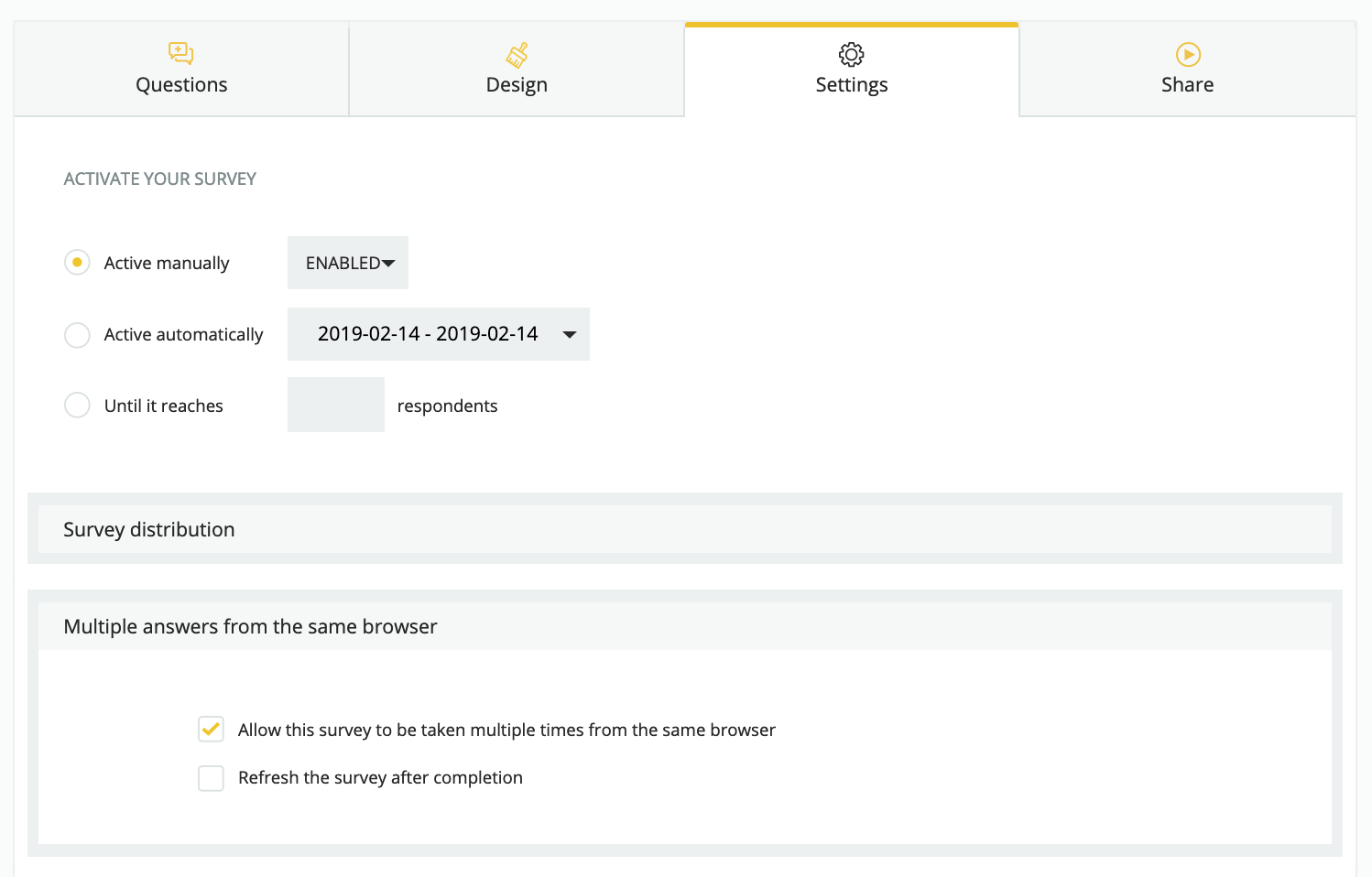 Refresh survey after completion automatically starts a survey from the beginning once it's wholly filled
---
Do you find this helpful?
---