Drip integration
How does the integration work?
Survicate integration with Drip allows you to push respondents' answers to subscribers' profiles in Drip. You can save answers as custom attributes with values, tags and events.
Depending on your needs, you can feed your respondents' profiles with data and gather subscribers directly to a selected campaign using our Contact forms.
Before you integrate
To integrate with Drip you need to have Advanced Mode enabled. Go to Settings > Addons and Edit Advanced mode:

Then tick both boxed and click enable: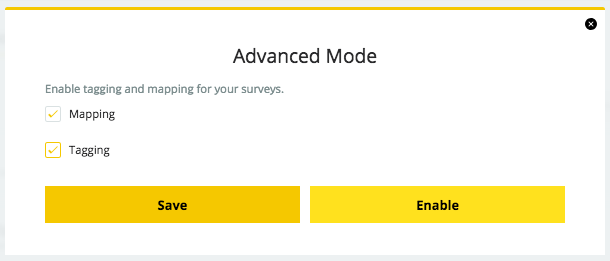 How to enable the integration?
Go to Settings > Integrations, find Drip and View the integration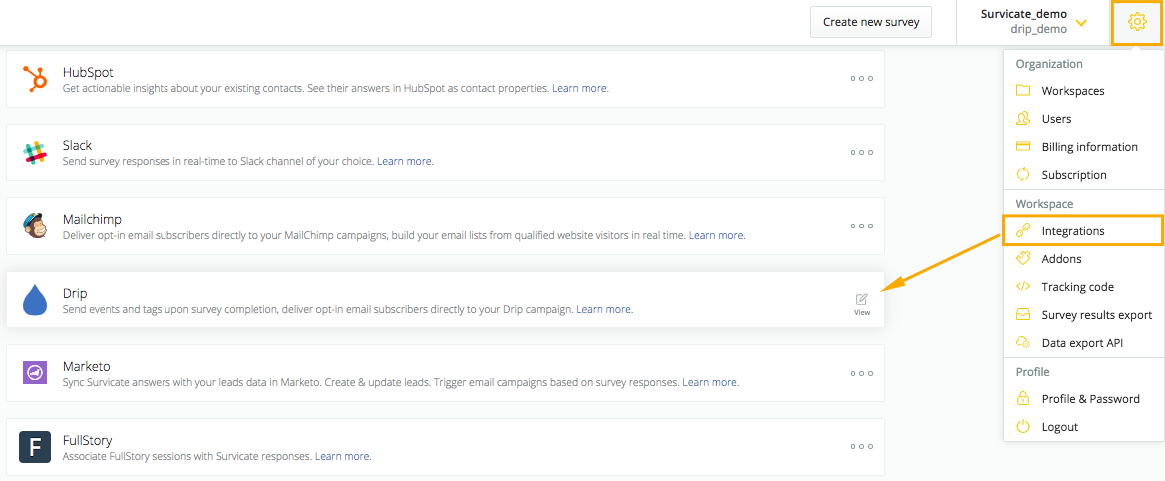 Press Connect and provide your credentials in the pop-up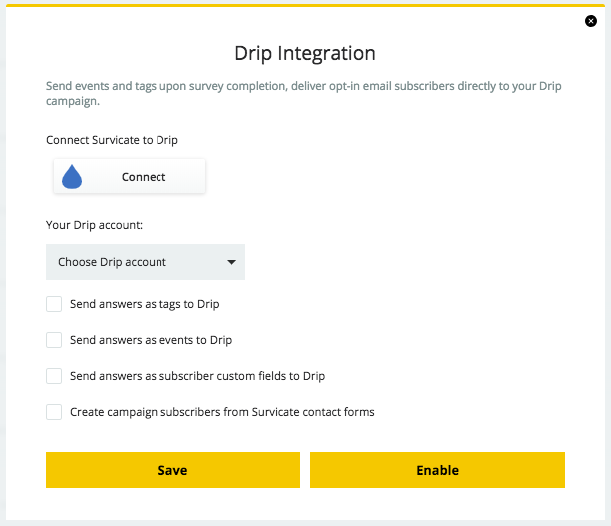 Then go back to Survicate and Edit integration again. Choose Drip account and select all Send options, save and enable the integration. For the Create campaign subscribers function please scroll to the bottom of an article.
How to send data to Drip
Since you have Advanced mode enabled, on the bottom of every question you can see Integration and tagging button
Click it to choose which answers do you want to send  to your respondent profile: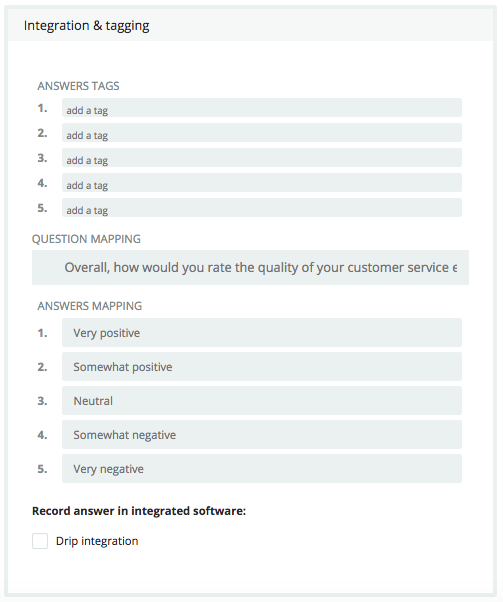 Answers tags option will puch tags to profiles, while Answers mapping will send values to subscriber attributes. By default we will create new attribute with the question and an answer, but you can change it, depending on your needs: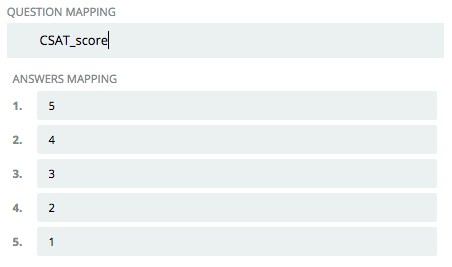 When you have everything set up all you need to do is tick Drip integration box:

Since now you will gather all the valuable insights inside your Drip account 😃
Creating subscribers from Survicate contact forms
If you choose this option, every time someone fills contact form in your website survey, we will add contact information to mailing lists of your choice. You don't need to create a specific popup for newsletter signup- we will take care of everything!
For this option to work, you need to have Contact form already created. All you need to do now is choose Contact form you want to gather subscribers with and pick a list you want to feed with data.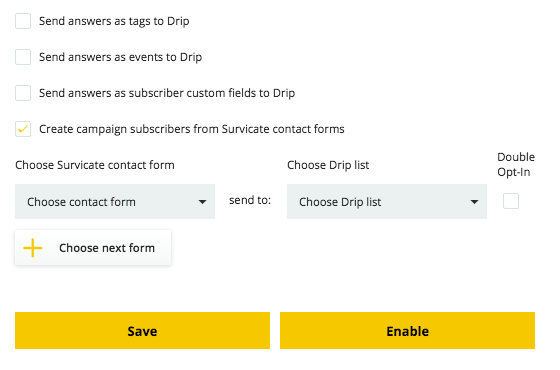 ❗️You may have noticed Double Opt-In checkbox on the side of every mailing list. If you decide to turn it on every person that fills contact form will be sent an e-mail with a question whether they want to receive e-mails from you.

✅ Since now, you should see a new subscriber with every time someone fils the contact form!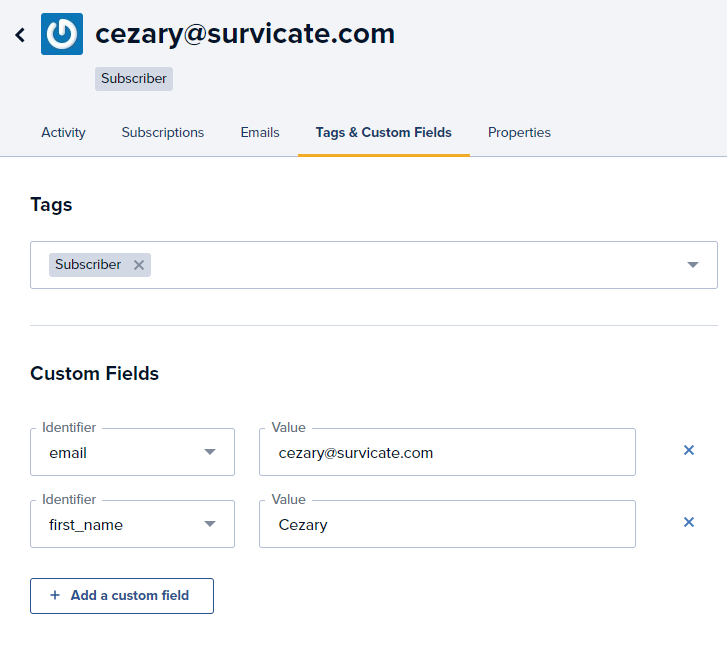 ---
Do you find this helpful?
---