How to send a smiley-scale survey in a message
A smiley scale is one of the best ways to query people about their satisfaction as well as an easy solution to quickly engage your customers. This way all your consumers have to do is click a smiley face and still they provide you with data to work with.
How to implement a smiley-scale inside a message
All you have to do is add a new survey, choose send via email and choose the provider you want to distribute your survey with.
Simply choose the type of the survey:

When you create a survey remember that the survey needs to be link survey (represented by a envelope both in library and Start from scratch): 

And choose your provider: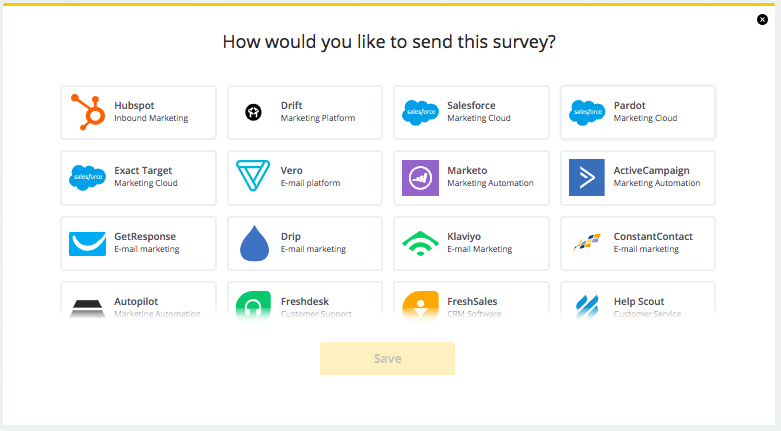 Choose single choice as your first question: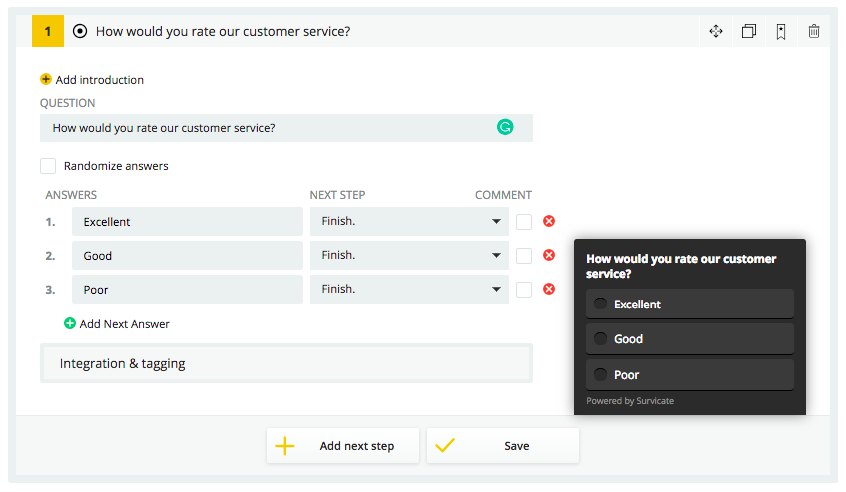 Now add emojis to your answers (for viewing emoji list use ⊞Win+. on windows or ⌘Cmd+Ctrl+Space).
Here is a possible view of your survey in Survicate: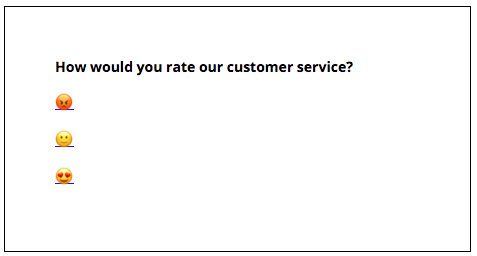 If you want you can add follow up questions to inquire about the reason for their opinion, change the design of the landing page they go to after clicking a link etc.  
Sending your survey
Please visit this our section with tutorials on how to send email surveys with different softwares or your personal inbox.
You can rearrange smileys as you like, just don't edit anything inside the links.

Here is how a sample email can look: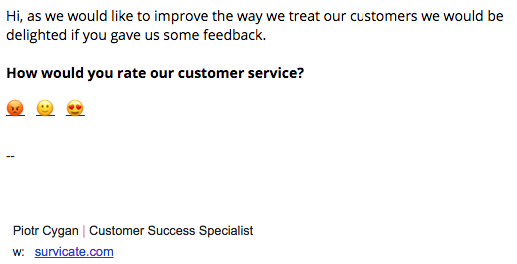 ---
Do you find this helpful?
---