Survey results basic guide
In this guide, we'll let you know how to find survey results, access specific respondent profile and export data to XLS or CSV. We also encourage you to check other articles in a section about our data reporting, including in-depth analysis using attributes, manual to setting up email reports as well as getting notified about responses.
Viewing survey results
In order to see responses to any survey, just click on "answers" under any survey in your workspace.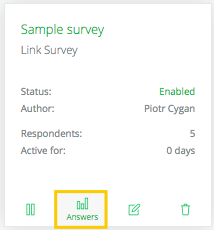 You can either view overall responses for your surveys, or look for them respondent by respondent by going to Survey respondents tab. 
Available filters
You can apply many filters to survey results and respondents, such as: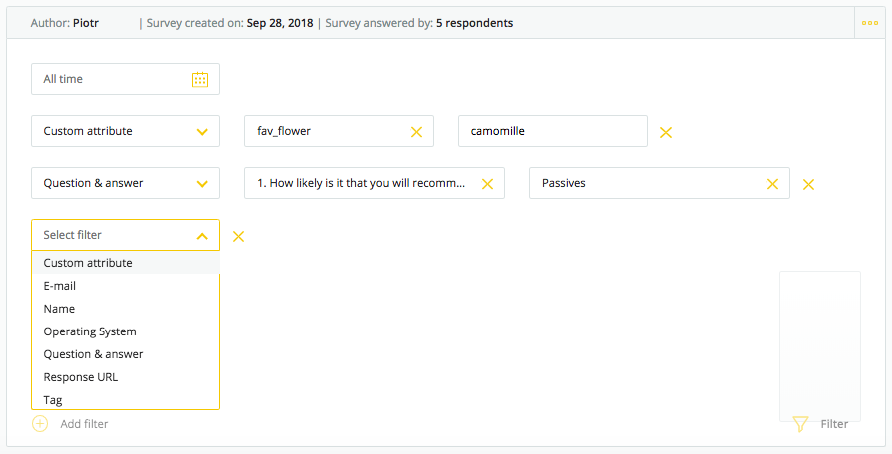 Accessing respondent's profile
While you are already at results' page, just simply move to Survey respondents, pick a profile, open a menu by clicking three dots icon on the right, and you got it!
It can be super useful especially for customer success pros. We collect a lot of data for you, such as tags of respondent and contact details as well as their timeline with previous questionnaires answered, so that you know every detail of person behind a feedback 😃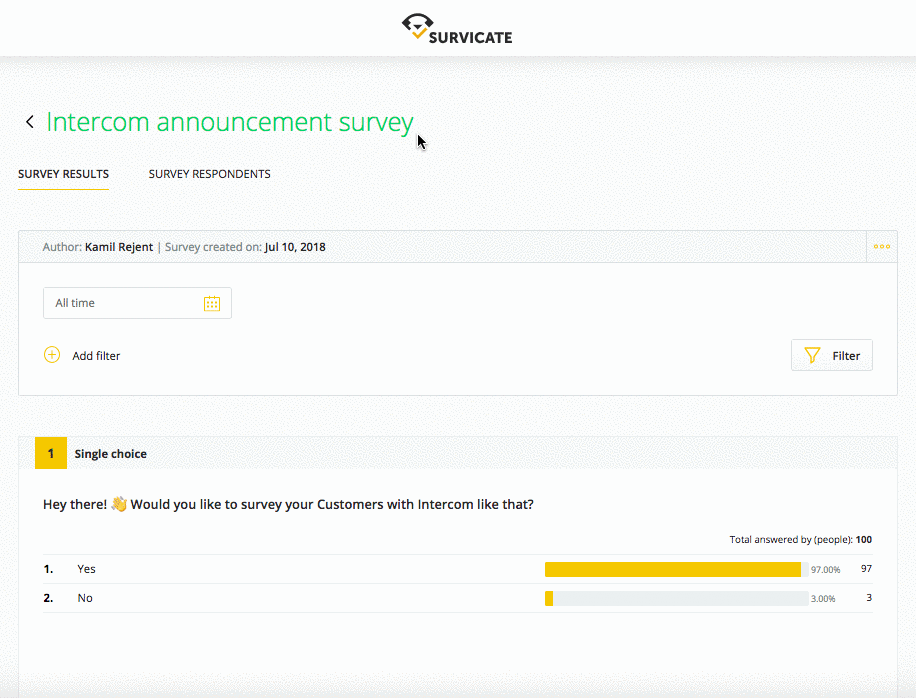 Data export
If you are more data savvy, try working on the reports on your own! Click on three dots icon in survey results and pick preferable format of the data.

Then go to Settings > Data export history to download a file 😃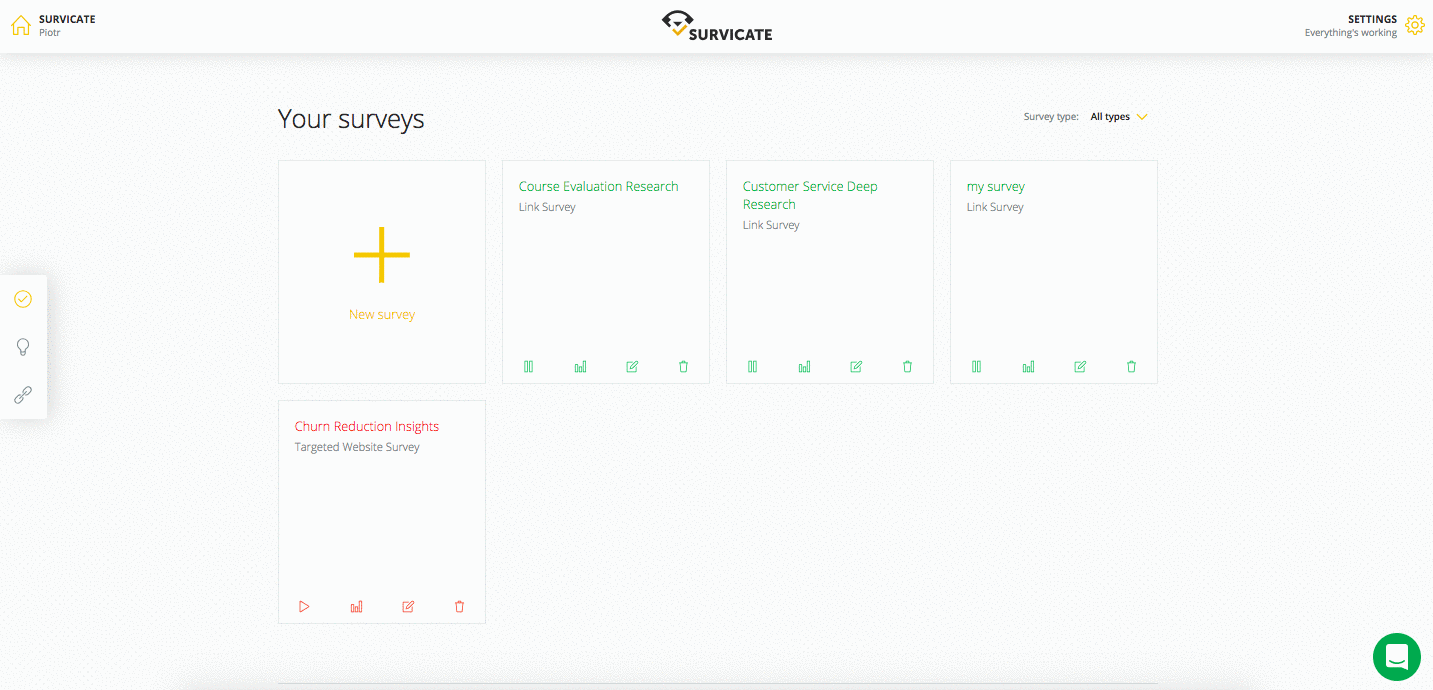 CSV and XLS reports contain all data gathered for every respondent, such as:
date of response
the answer to each question
visitor ID
information from other software, such as Intercom
user agent
contact information
custom cookies values
and many more.

❗️Remember, that if you have any filters applied we will export only the data matching all the filters!
---
Do you find this helpful?
---