Surveying users with Intercom Themed Surveys
Please see our article about Survicate messenger app first; you may want to choose it over targeted surveys.
How does it work?
Survicate lets you survey your users inside your app with surveys that work well with Intercom, as they look as if they were a part of it. They can be quickly completed without leaving your application. You can precisely target which part of your users should see your survey - based on your Intercom tags and segments.
📊 Numbers speak for themselves - we often see response rate close to 50% and in some cases even over 65%. That means:
You can collect a lot of relevant user feedback in no time and bend your learning curve into a shape of a hockey stick. 🚀
You can send responses to Intercom as tags and attributes to divide vast majority of your users into laser-sharp segments. Personalisation level Jedi! 📧+🔫=💰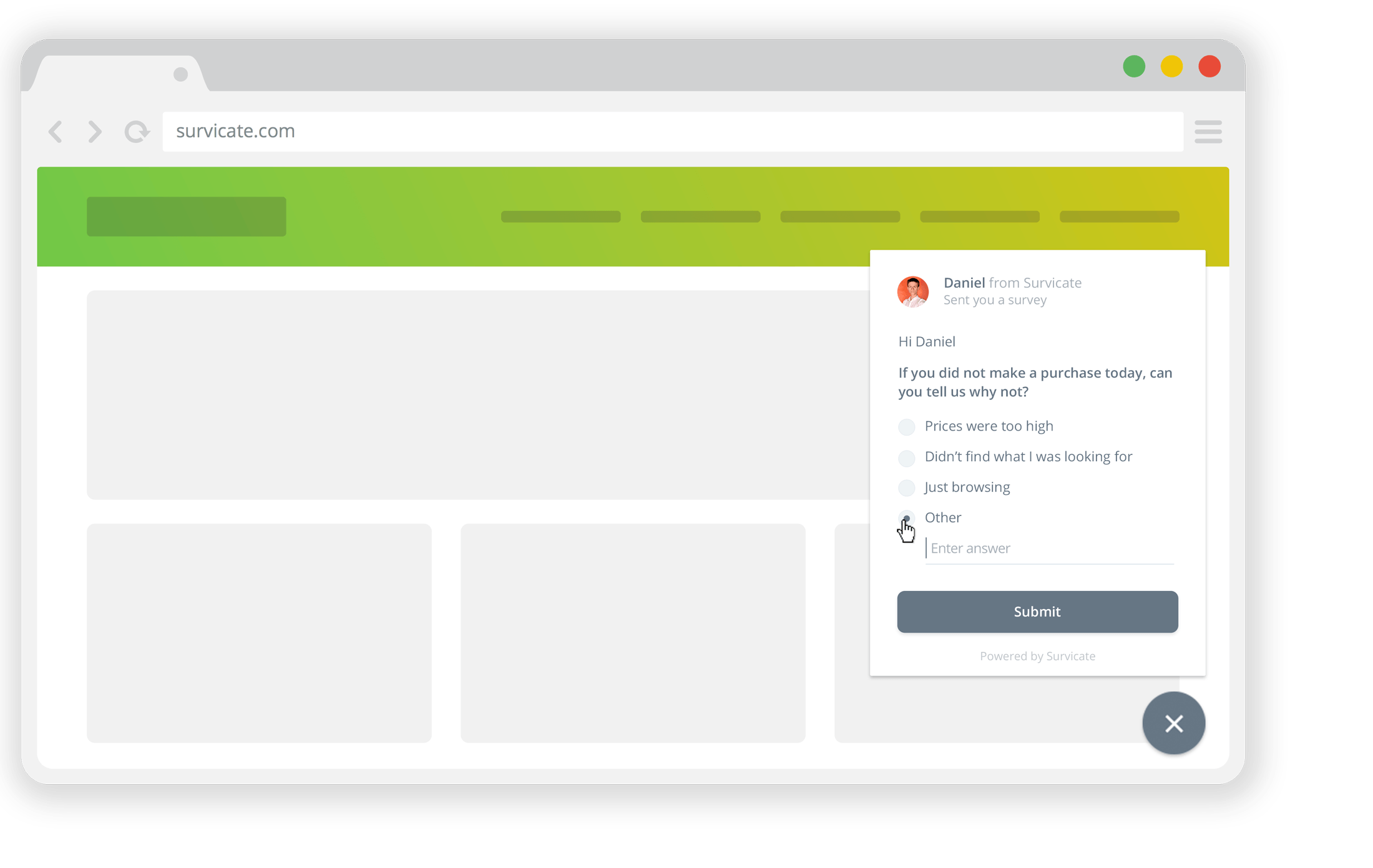 How to create it?
Click on the big yellow New survey button on the left of your dashboard, choose Launch on your website and name your survey.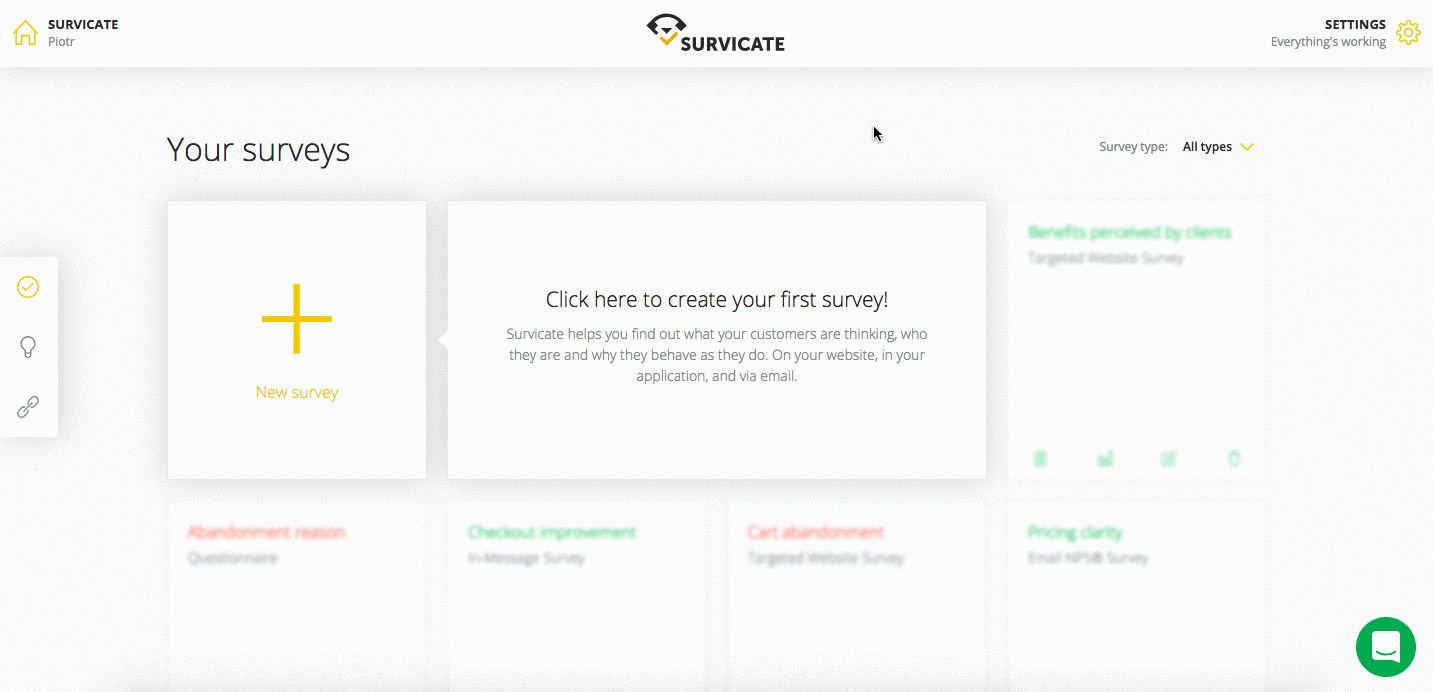 You can now build your survey by adding Questions, actions and answers in the Questions tab. Questions can be linked between each other with skip logic, which enables you to follow up according to how people answered.
Go to the design section and open a survey theme dropdown, where you will find Chat theme.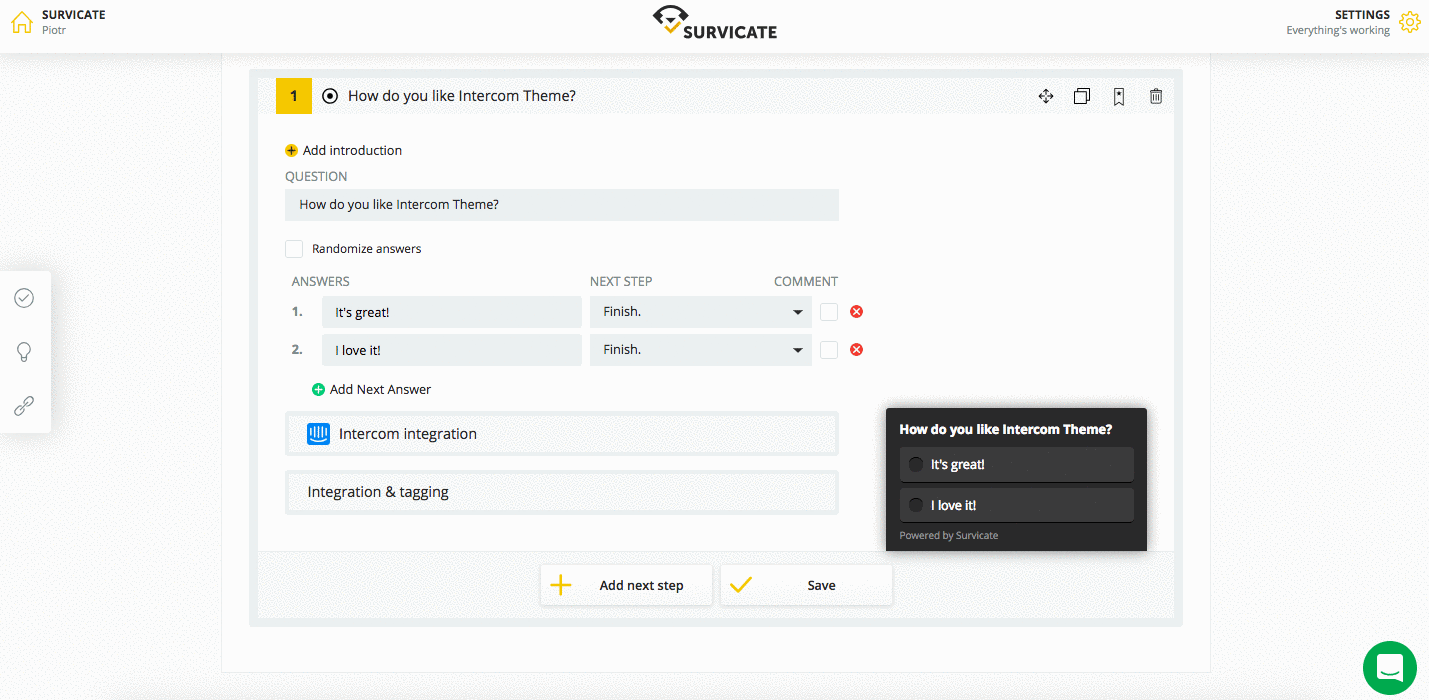 After you choose it, the panel will change a little letting you change the main colour, add an avatar and customise sender's details.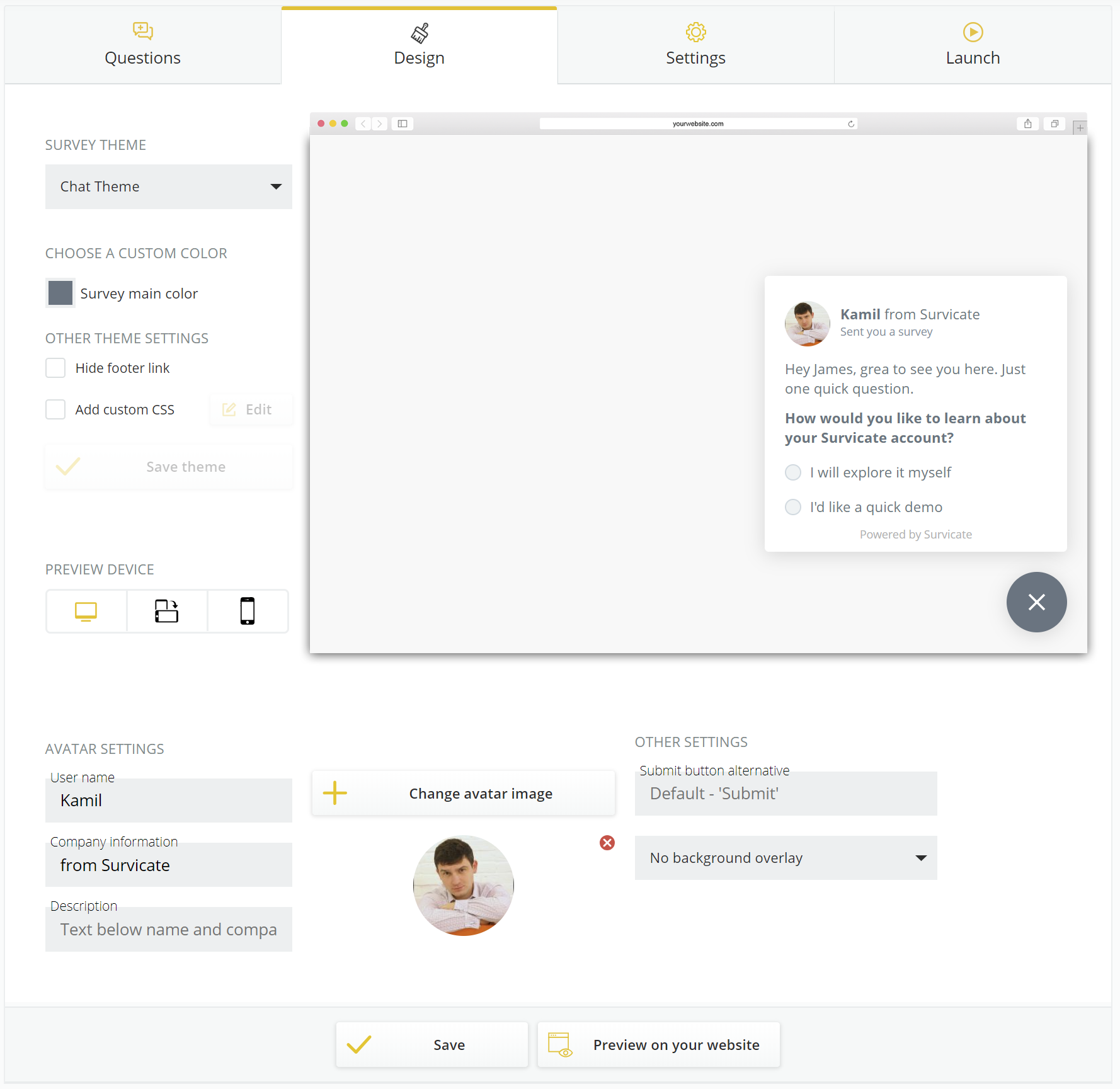 Go to the Launch section and activate your survey by clicking the play button on top of the site.

Now that you have your survey ready and activated, there is one last step - you need to install Survicate tracking code on your website / within your app if you haven't done that already. 
If you need any help - we're here for you, just drop us a line via the messenger. 📝🆘
---
Do you find this helpful?
---