Customising survey colours
You can customise your link and website surveys so that it will match your website design better. To do so, go to "Design" section. Survey colour themes can be saved.

If you don't want to customize any elements, you can choose our predefined survey color schemes. You can choose a light version, and a dark alternative – they are presented below. To select one of them click on Survey theme drop-down menu.


Here is the list of customisable survey elements and their corresponding buttons: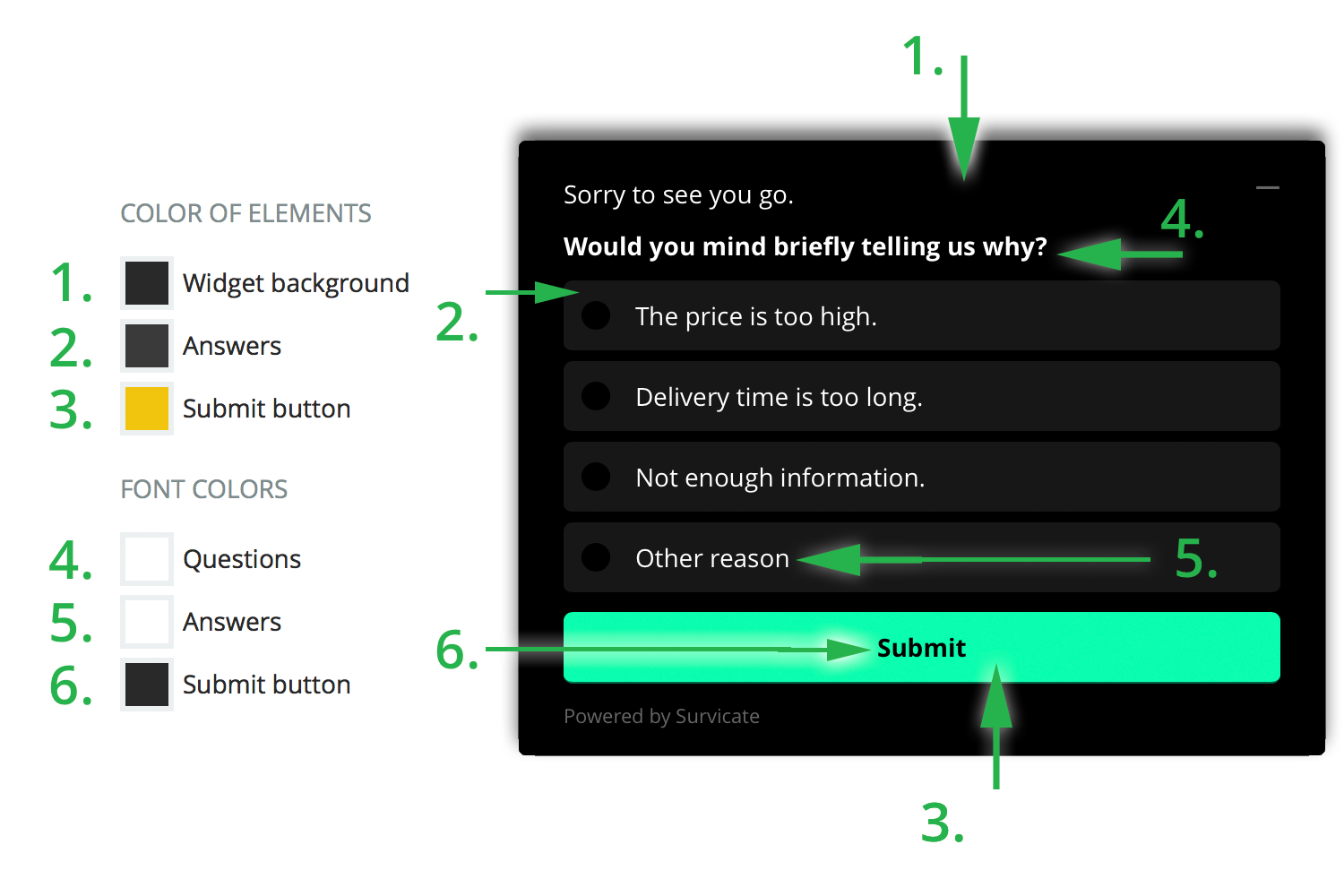 Saving custom survey theme
Go to "Design" section
Start designing your survey
Click on yellow "Save theme" button
Name your survey theme
Save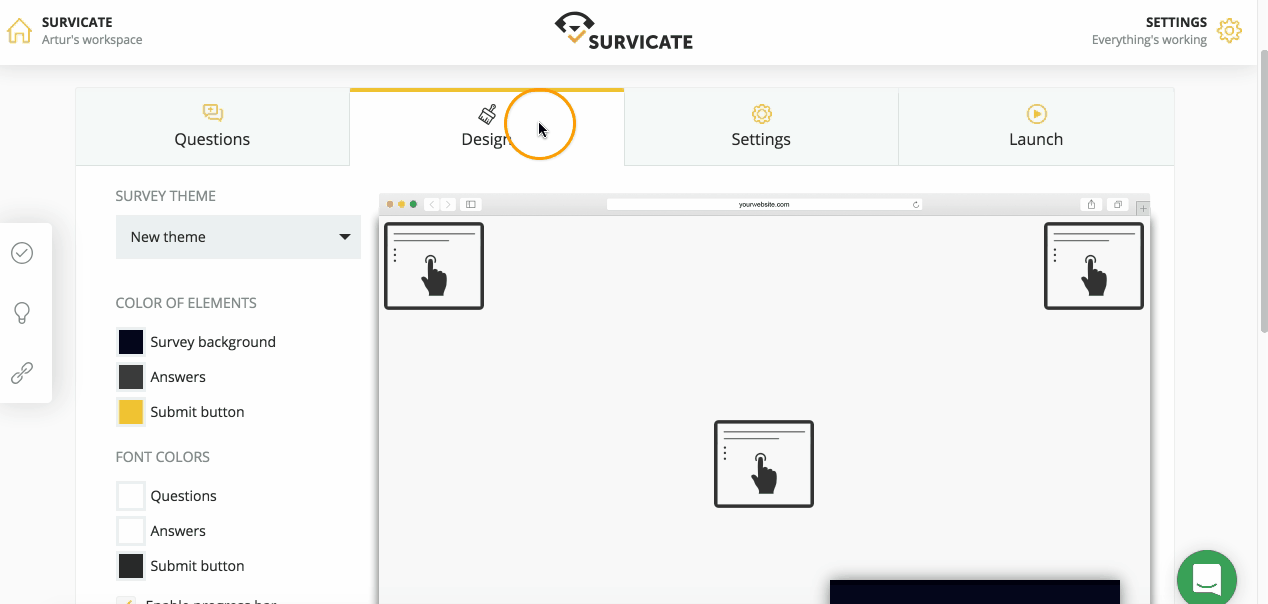 ---
Do you find this helpful?
---