Creating website surveys
Website surveys
Website surveys are displayed on as a widget on a certain URL. This way you can personalise your message and display survey to ask what they think about the product they see, measure Customer Effort Score after completed actions, or generate leads based on visitors interests.
How to install survey on your website
Remember, that you need to have the tracking code installed to display surveys on your website.
How to create a website survey
Click New survey and choose Launch on your website.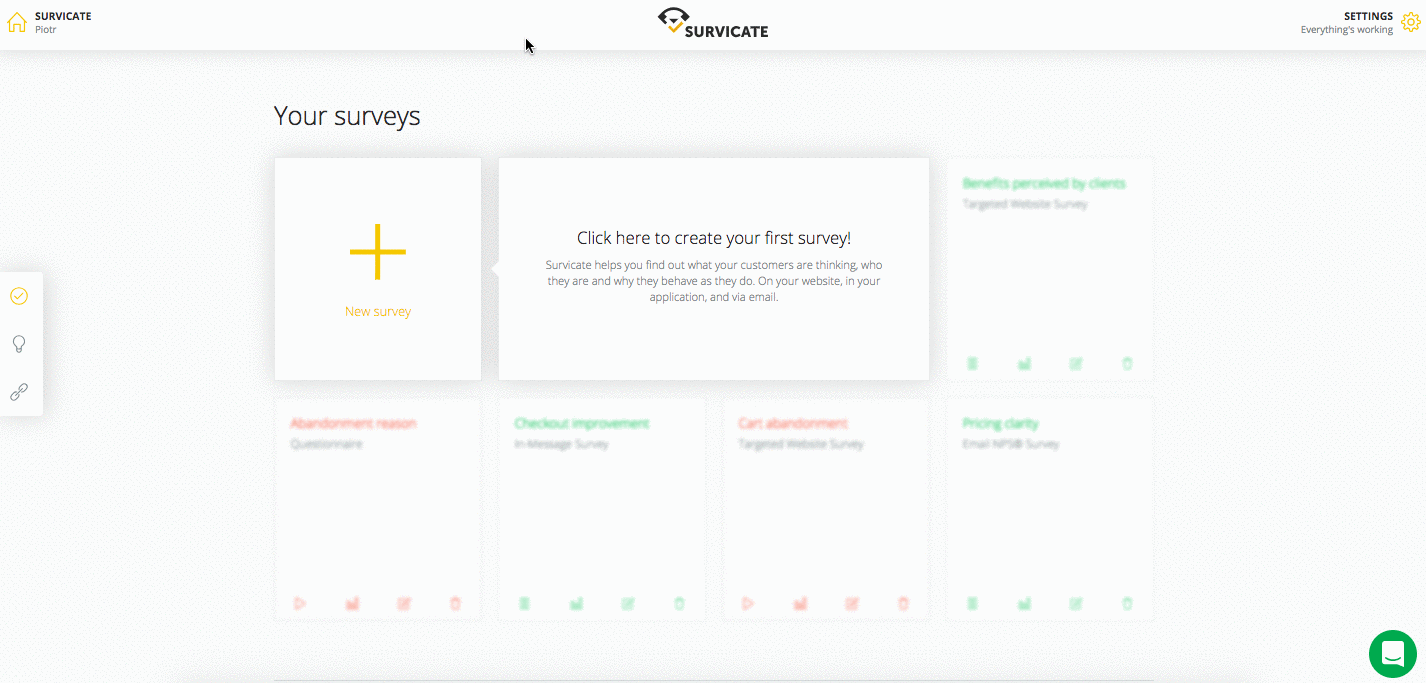 Then add the questions (here is simple guide on it), customise your survey in the design section and choose on which page the survey should be displayed (here is targeting guide).
And click the play button on the top of the page

The dot on the side of the survey name should change colour to green:

Done! 🤩 Now your survey is ready!

If you want to view your survey you need to open incognito mode of your browser and open your website.
📞 In case the survey is not displayed even though you have set up everything properly feel free to reach us. We are always happy to help! 📞
---
Do you find this helpful?
---