Targeting based on interaction with your website
Survicate allows you to show your surveys only to users that have performed a specific action, for example:
going to cart 🛒
browsing from page to page in your website a few times 🔄
If you want to target visitors based on their interactions with your website, you need to go to the Settings > Who should see the survey? and click on the Create new segment button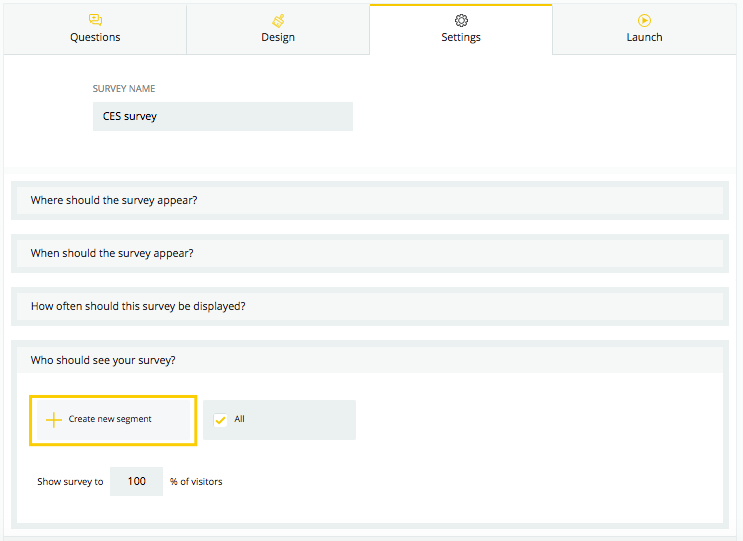 From a menu of targeting conditions pick How do they use your website?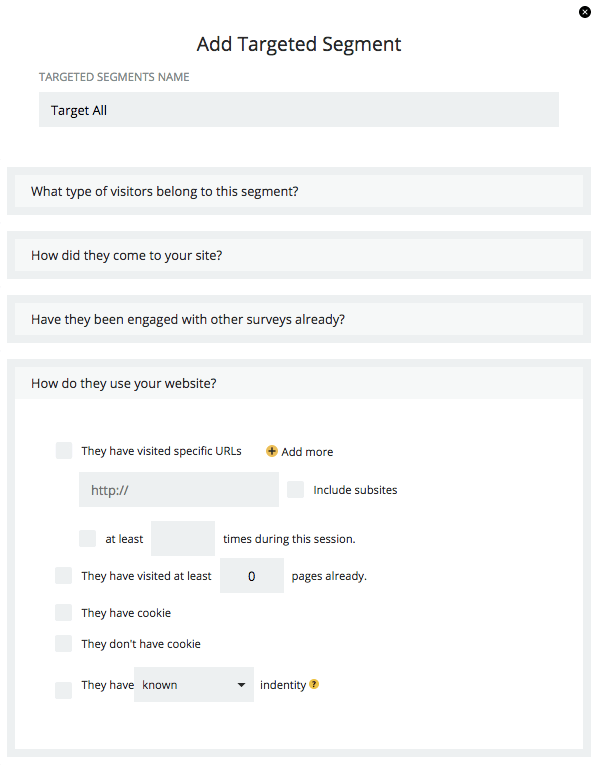 You can target visitors who:
---
Do you find this helpful?
---