ActiveCampaign integration
Why to integrate with ActiveCampaign
ActiveCampaign integration allows you to: 
generate hot leads by adding new data to specific mailing lists every time someone fills contact forms
add tags every time lead responds to a question
How does it work?
Every time someone fills contact form in your website survey, we will add contact information to mailing lists of your choice. You don't need to create a specific popup for newsletter signup- we will take care of everything!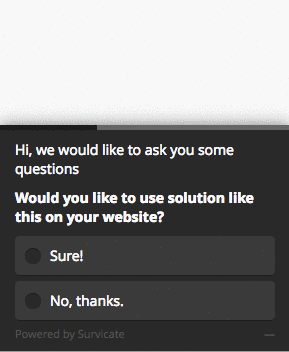 ✅ To create a form like this all you need to do is create a survey and choose contact form as the question type. 
How to setup an integration
Go to Settings > Integrations and then pick ActiveCampaign from the list. Then click connect and authorise integration.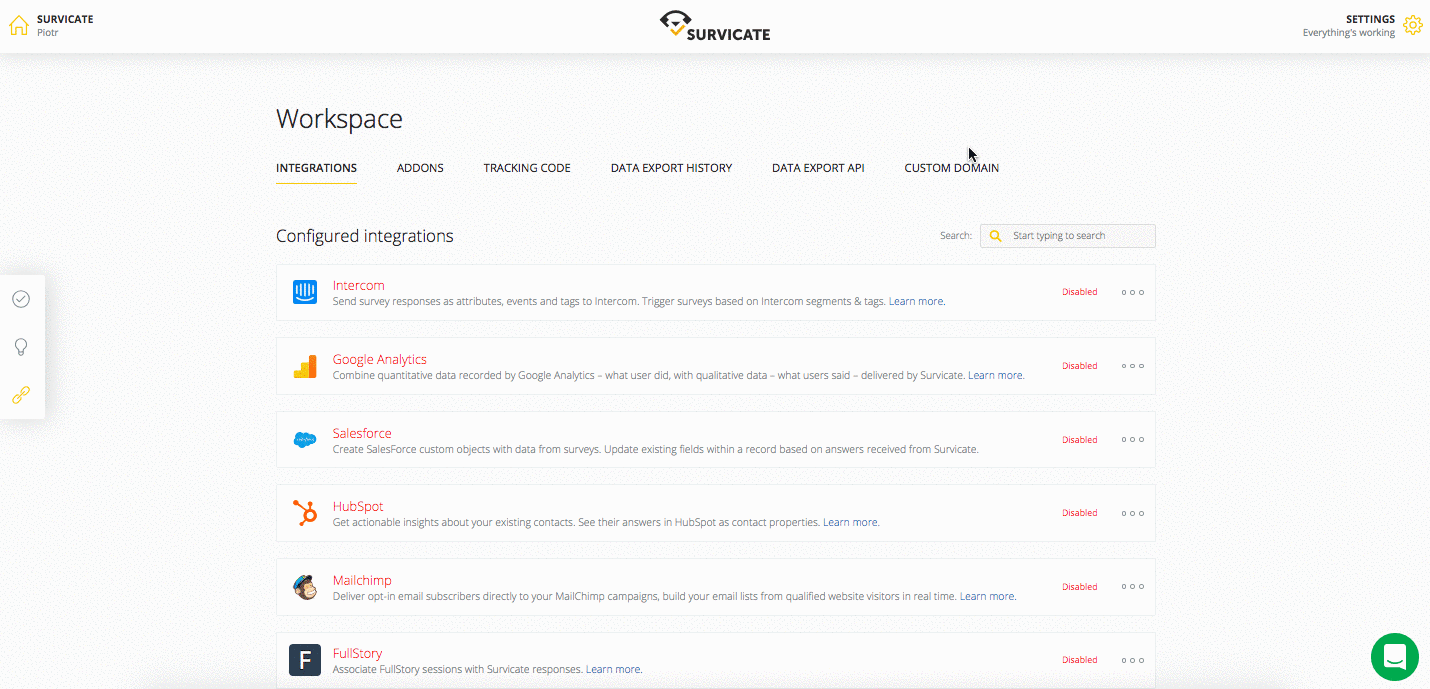 In the ActiveCampaign Integration window you will be able to see list of available options: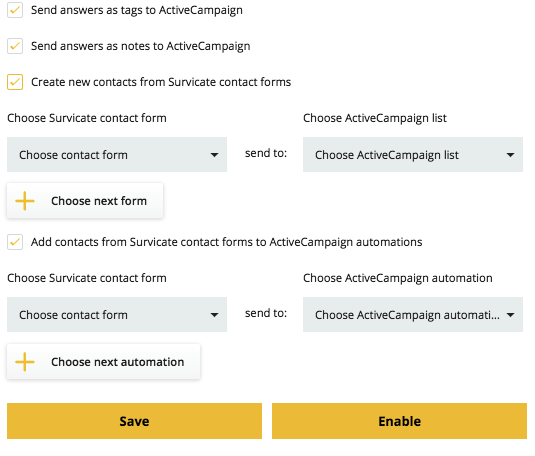 We allow you to update your leads with tags and notes, as well as generate leads.
In the drop-down list under Choose survicate contact form pick the survey you want to gather data from and in Choose ActiveCampaign list which mailing list you want to update every time someone fills the contact form 👌
The same applies for your ActiveCampaign automations 😃
This way you can personalize your message and make sure every of your mails goes to the right person 📨
Sending answers as tags to ActiveCampaign
❗️In order to integrate with AC on a question level you need to have Advanced Mode enabled:
Once you have it done, you can push data as tags, just prescribe a tag to corresponding answer and tick the ActiveCampaign integration checkbox: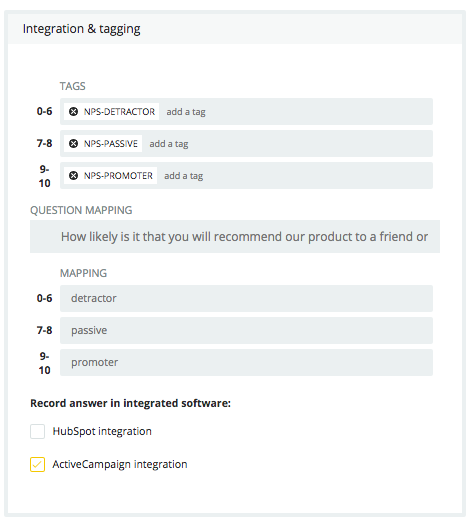 It's all- now responses will be send to AC automatically 😃
---
Do you find this helpful?
---