Sending surveys via Calendly
Survicate now enables adding surveys to Calendly follow-up emails! It involves sharing a post-event survey via link.
By default, the Survicate - Calendly distribution automatically captures information such as the invitee's first & last name and email address. You'll be able to filter survey results by these attributes, but also add any attributes supported by Calendly to your survey link. Potential use cases:
a survey to evaluate your demo/phone call
a survey to collect more information
running Service Satisfaction or CSAT surveys
To add a survey to a follow-up email, log in to your Survicate account and click on +Add new survey.

Use a proven survey template or click on Start from scratch to create a survey of your own.
Select Email or shareable link as your channel of distribution.
Pick Calendly from the list of tools:

Create a survey as you would normally do. Add the Smiley Scale question, for instance, asking people "How would you rate our demo call?".
Head over to Share. Copy the "Share your survey link":

In Calendly, log in to your account and edit the event for which you'd like to send out follow-up emails.
Then click on Notifications and Cancellation Policy. Enable follow-up emails and click on Personalize:
Paste the link (using the hyperlink button) into the follow-up email's body and save the changes:
📹 Here's the entire flow you should follow from creating a survey in Survicate to pasting it into Calendly:
Once you have collected some responses, go to Survey Results in Survicate to see who gave you each score!
📹 Here's the final outcome of Survicate x Calendly survey distribution: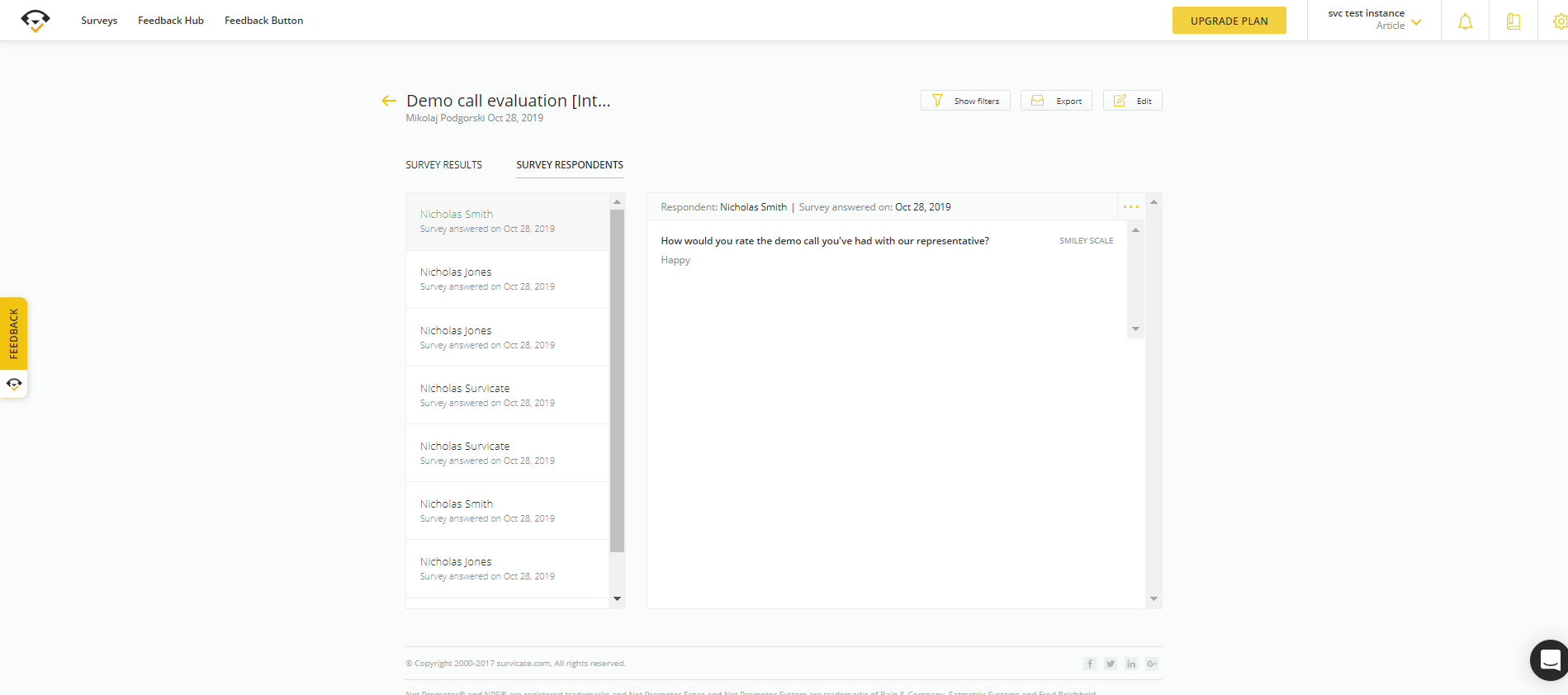 ---
Do you find this helpful?
---