How to run surveys via the Intercom Messenger
How does it work?
You can create a survey and distribute it through the Intercom messenger so that entire survey will be conducted inside the chat bubble. It allows you to survey your customers inside your app and keep them engaged throughout the process. 
Entire survey right inside your Intercom messenger.
No redirect to a landing page.
You can put your questions in a logical order to ask different follow-up questions based on responses.
It works like any other Intercom in-app message, so you can target surveys based on Intercom data you have on your Customers.
No code installation.
Target based on your data.
🔌 It works with our Intercom data integration, so you can send survey responses back to Intercom as:
Tags - user or company.
Attributes - user or company.
Events - user.
Open a new conversation based on survey responses.
Before you start
The messenger app works with our Intercom integration - please go to: Integrations > Intercom and click Authorize button.
If you have authorized the integration in the past, but this is the first time you're setting up the messenger app, you may need to reauthorize it. Just click Unauthorize and then Authorize again - your current settings and surveys will stay intact.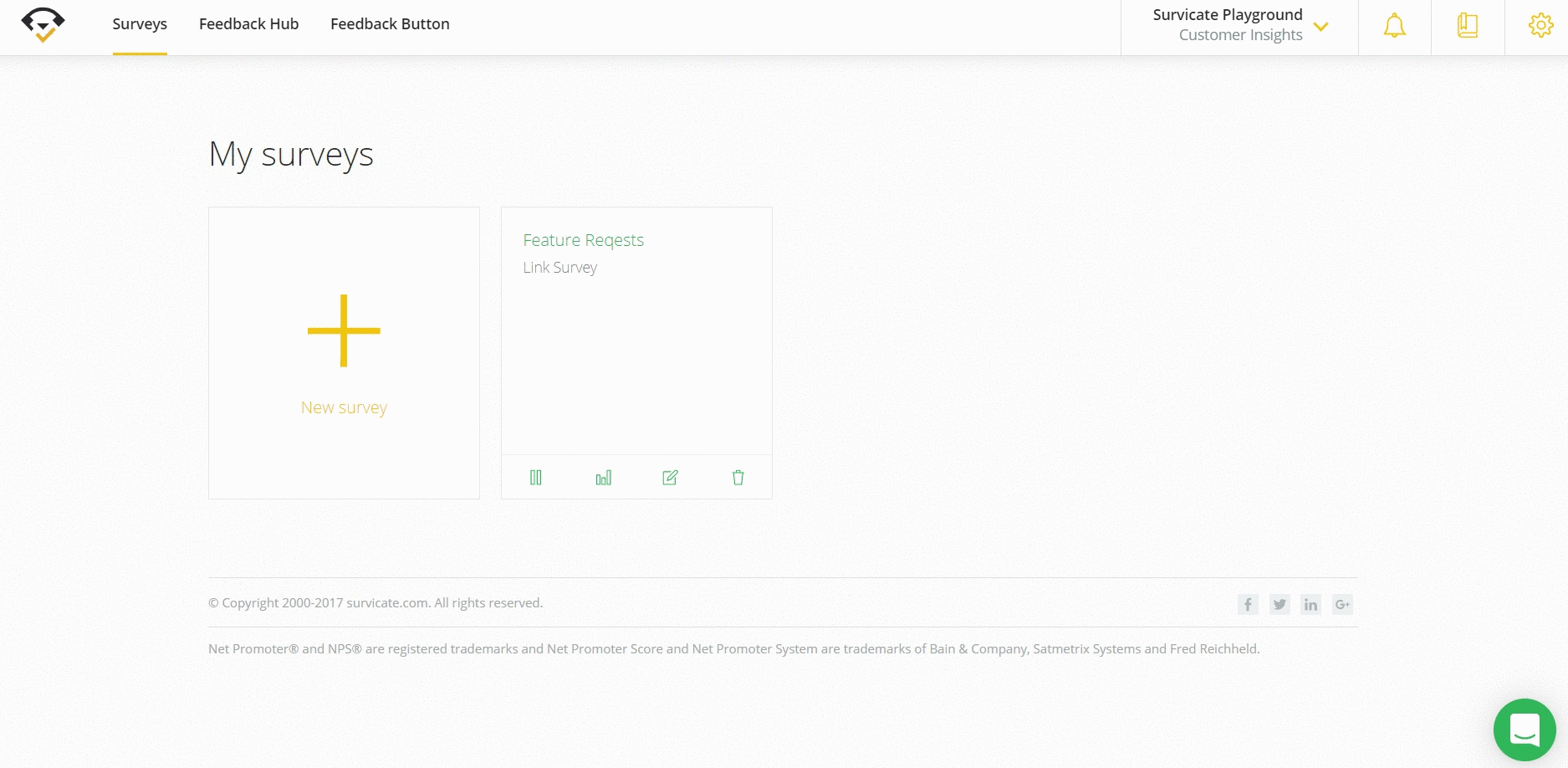 Please, integrate from Survicate side- many users try to integrate from Intercom app store- we can't support this way of authorisation, however we can assure you that this path we showed you is more simple.
How to create a survey for the messenger?
Click on the big yellow New survey button on the left of your dashboard. Select the Start from scratch: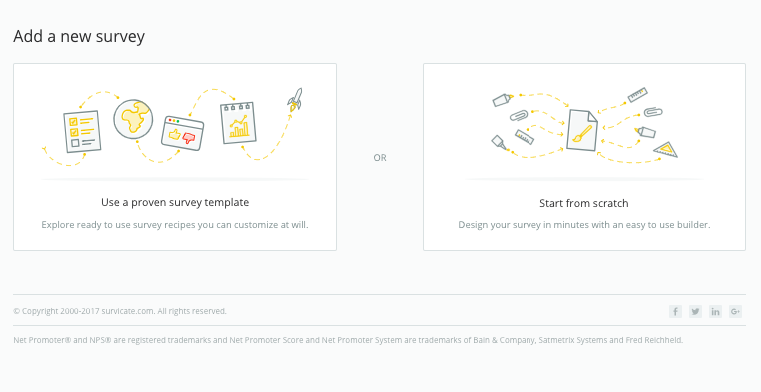 And pick Intercom Messenger: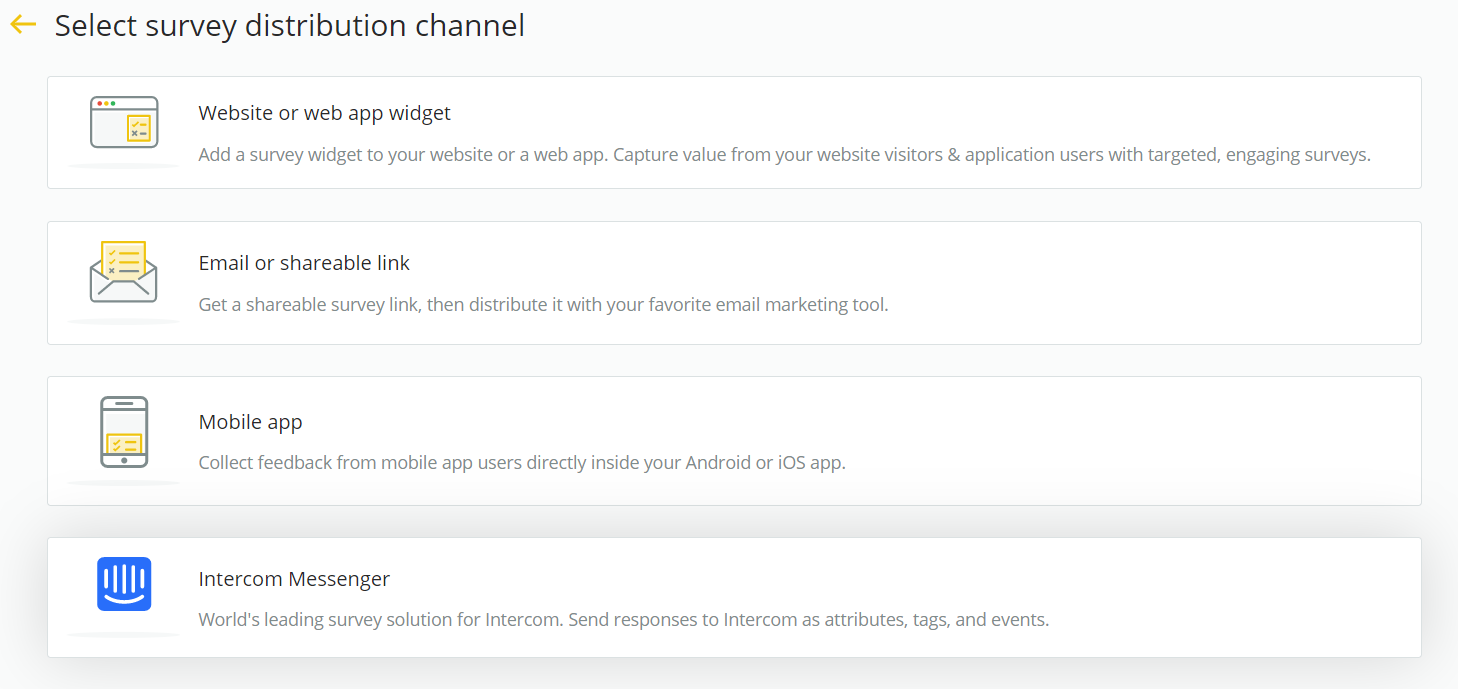 And create your survey by adding survey questions and applying survey logic.
Set up Intercom settings
You can customise the text on completed / answered survey and Submit button. On the right side, you will be able to test-complete the survey as if you were a respondent.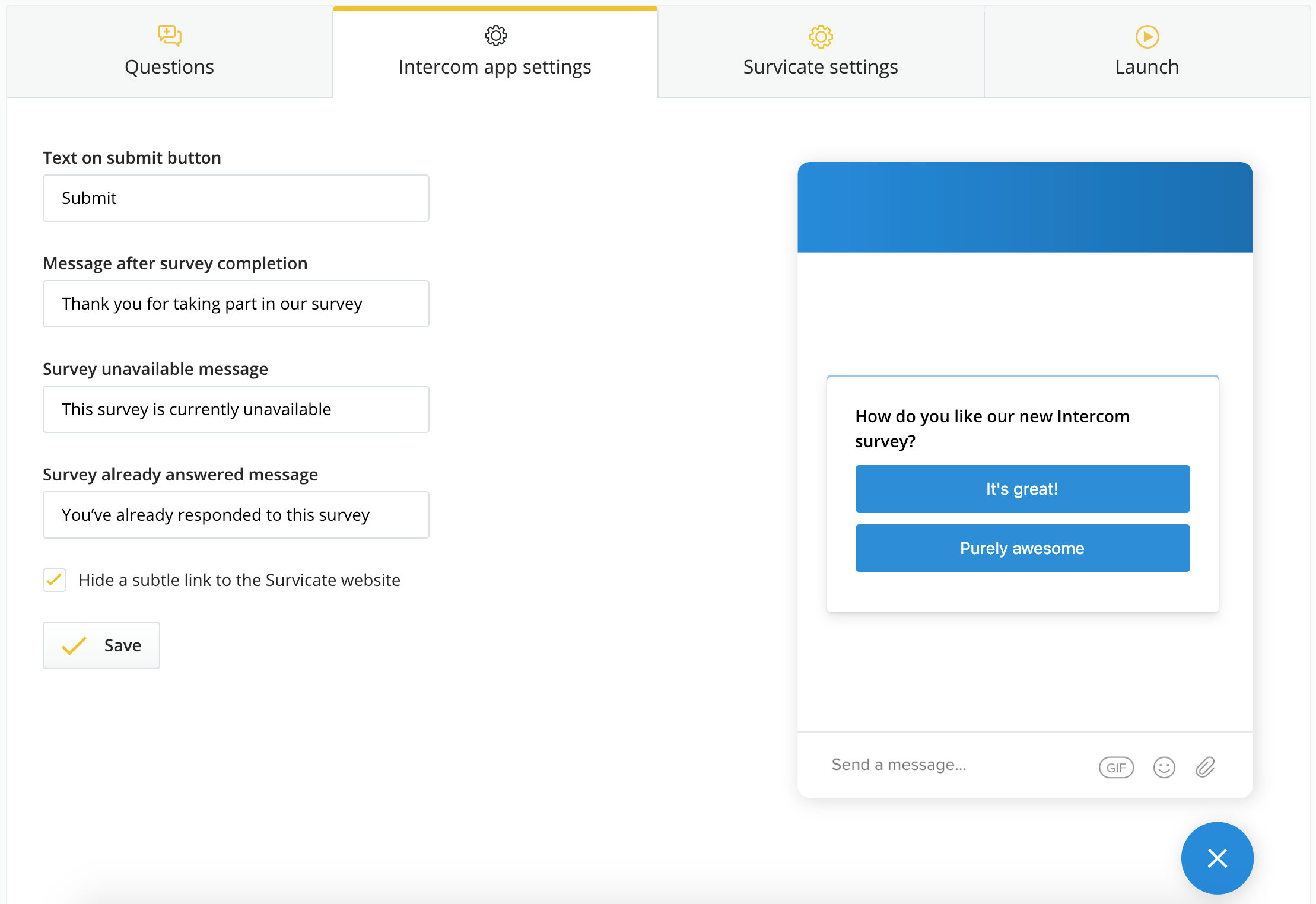 How to send a survey via automated or manual in-app messages
To send a survey with auto or manual message just create your message in Intercom and click on the➕ that appears on the left-hand side of the message. Select Insert app, choose Customer surveys - Survicate from the list and pick the survey you want to embed inside your message.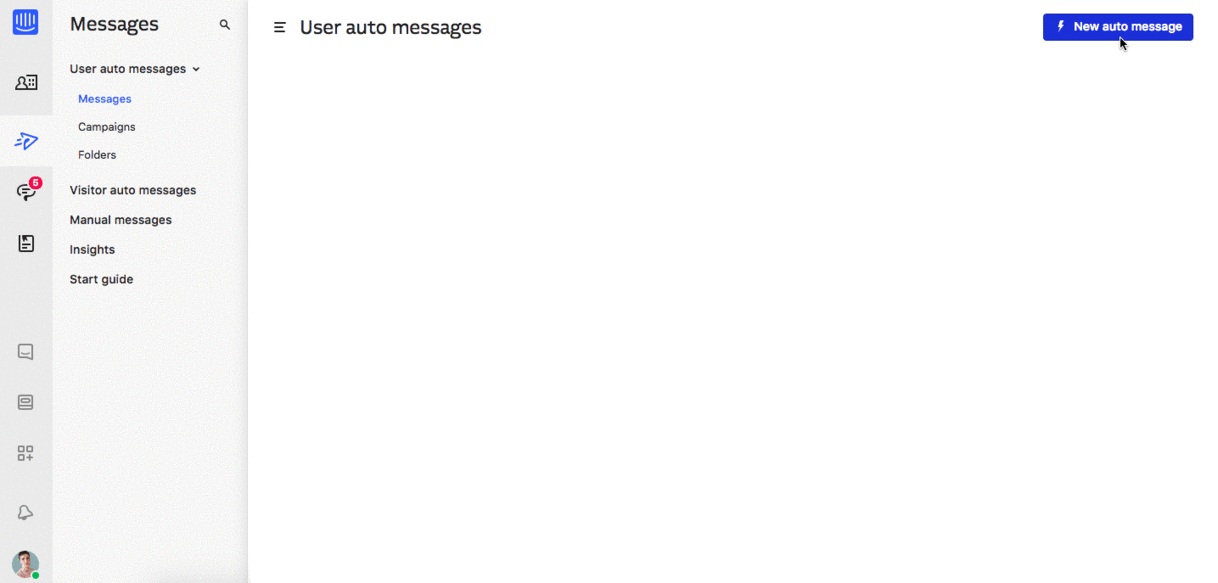 The survey won't be displayed fully if you distribute it as a snippet! You need to choose show the full message option to make it work.
How to send a survey during a conversation
If you want to send a survey to users or leads you chat with, you can do that by clicking on Add a messenger app in the bottom-left corner of your Inbox, choose Customer surveys - Survicate and pick a survey you want to send during during a conversation.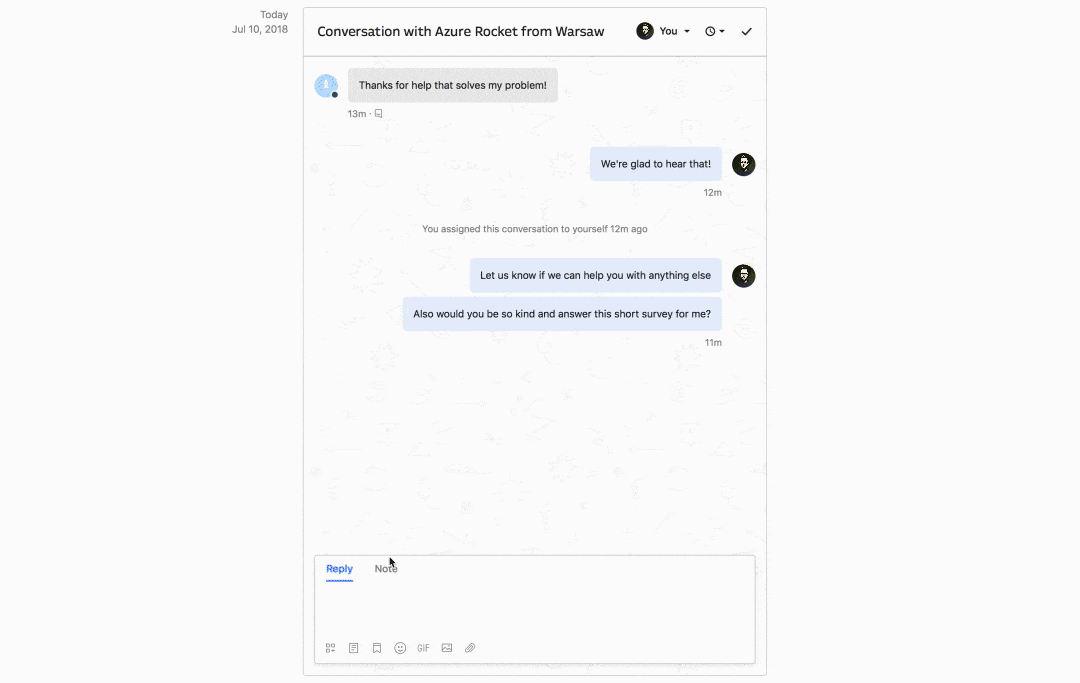 With surveys created and applied, you might also want to send answers to Intercom, if you do, please visit this guide:
Sending responses to Intercom as tags and attributes
💬 If you have any questions or need help setting up your Intercom integration, please feel free to reach out to our team. We can send suitable content over or arrange a 1:1 success call to help you out in no time. 📞
---
Do you find this helpful?
---