Email source
Email source enables you to pass messages from your inbox directly to your Feedback Hub. We will automatically pass the whole conversation in separated messages, so you could see the whole context feedback was given in. 
How to enable Email source?
Go to Feedback Hub sources and choose Email inbox as your provider.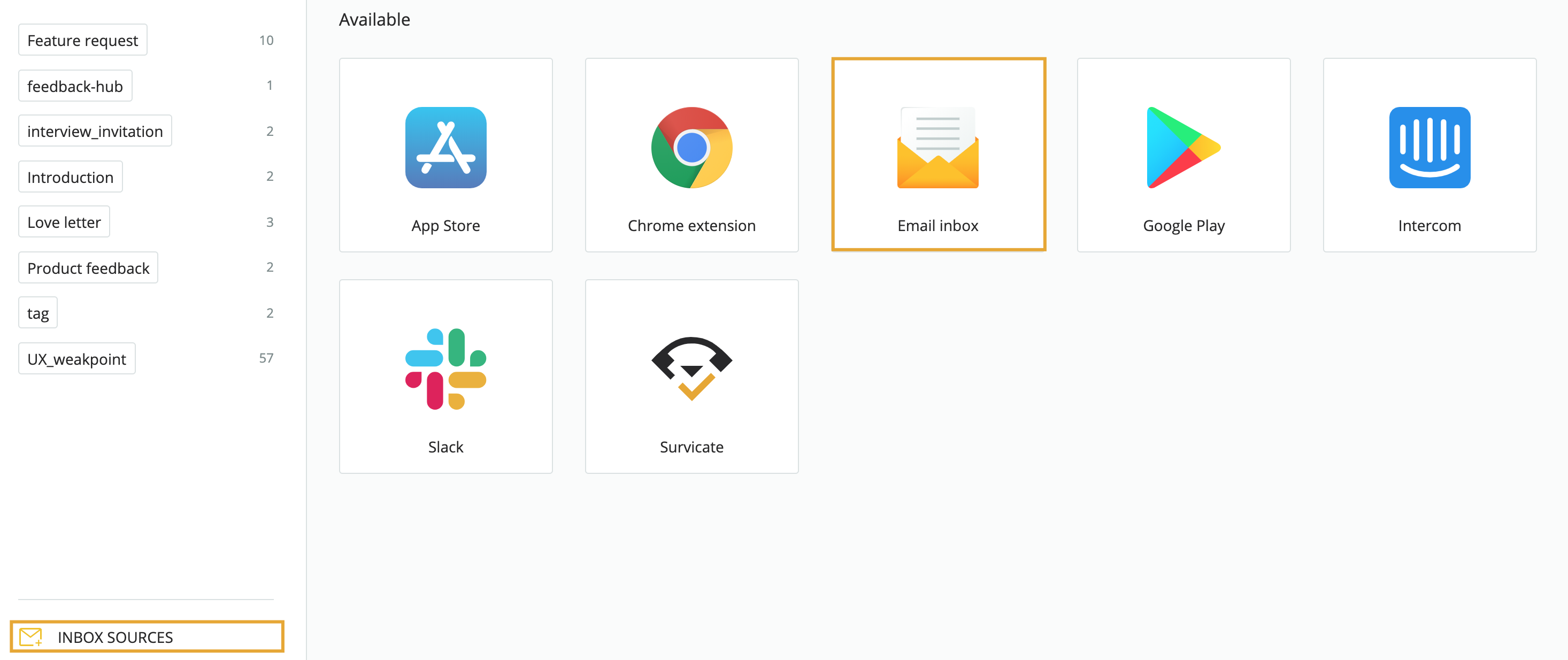 Then click Connect in the top-right corner of Email inbox page. When you authorize integration, you should see email address generated for you.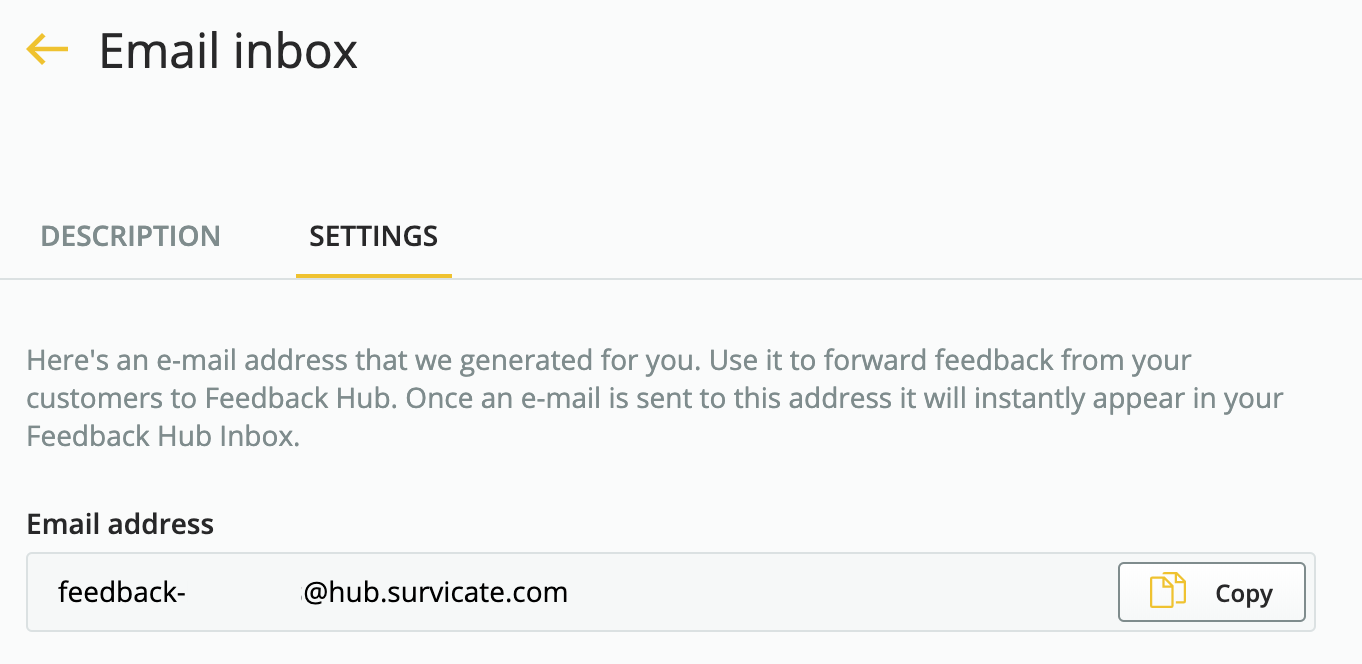 When you find any interesting feedback, redirect it to specific address: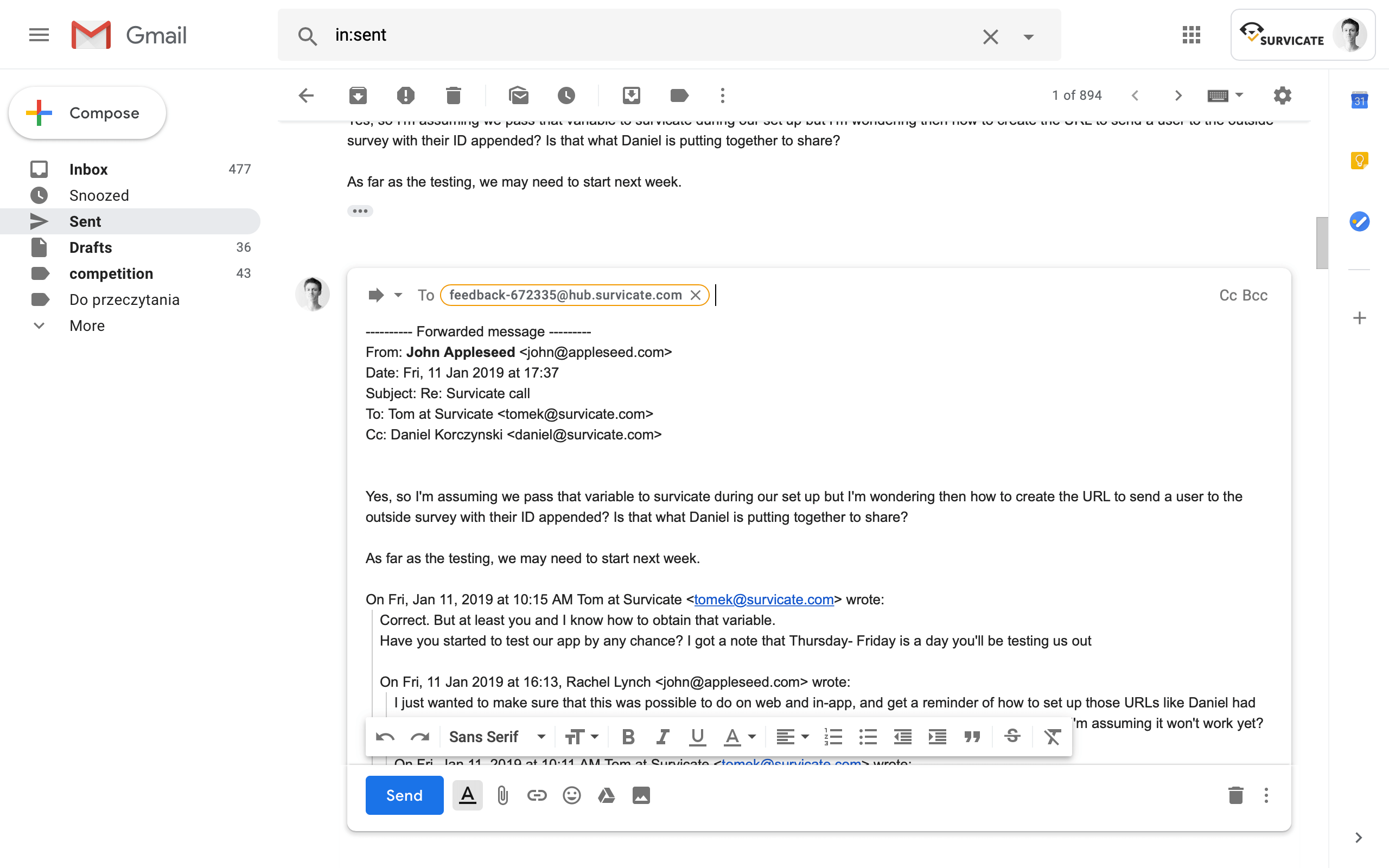 And we will automatically add note to your Feedback Hub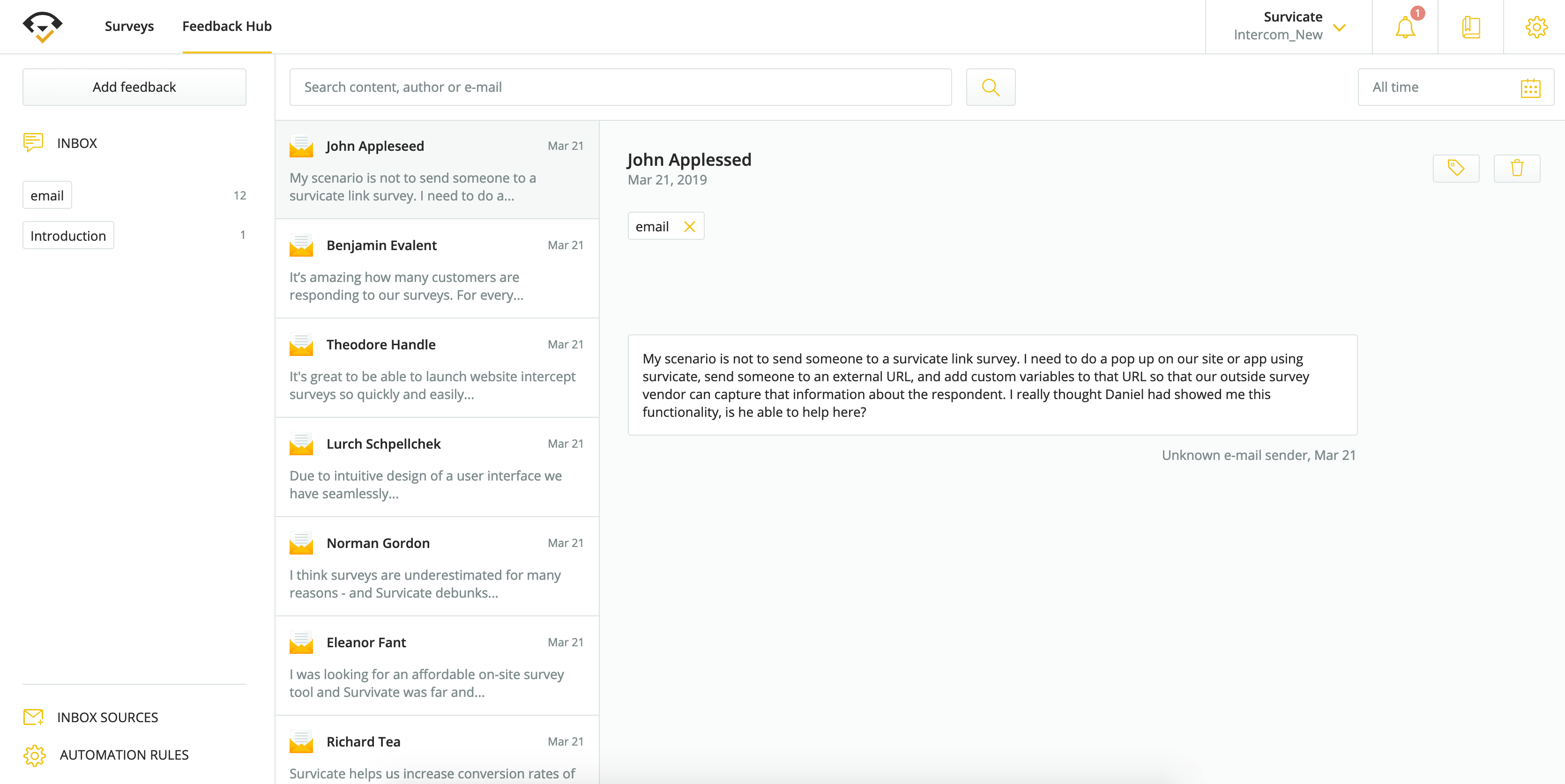 💬 If you have any questions or feature ideas regarding Feedback Hub, please feel free to reach out to our team. We are looking forward to hearing from you. 📞
---
Do you find this helpful?
---