Sending Net Promoter Score survey via Intercom email
How does it work?
📧 First thing to know is that Survicate DOES NOT send email surveys to your users. Instead, you create an email survey with Survicate, but distribute it through Intercom channels (emails, campaigns, messenger) using Intercom targeting rules. We append special code to survey answers so that we identify respondents, you can see users' details behind responses and you can send results to Intercom as user tags and attributes.
This approach gives you a full control over who to target and when to send surveys.
🙌 Second thing to know is how your users experience the survey. They get an email or a message with an invitation link or links representing different answers. Upon clicking on one of the links users are being redirected (new tab) to a landing page with 'Thanks you' message or follow-up questions.
👍 There is no need for them to fill out their email addresses and we record every single answer, even if they don't complete a survey.
If you want to keep your users in-app while they answer your survey, please consider using in-app surveys.

How to create an email NPS survey?
Click on the big yellow New survey button on the left of your dashboard. Select the Send via email or link, pick Intercom as the distribution tool and name your survey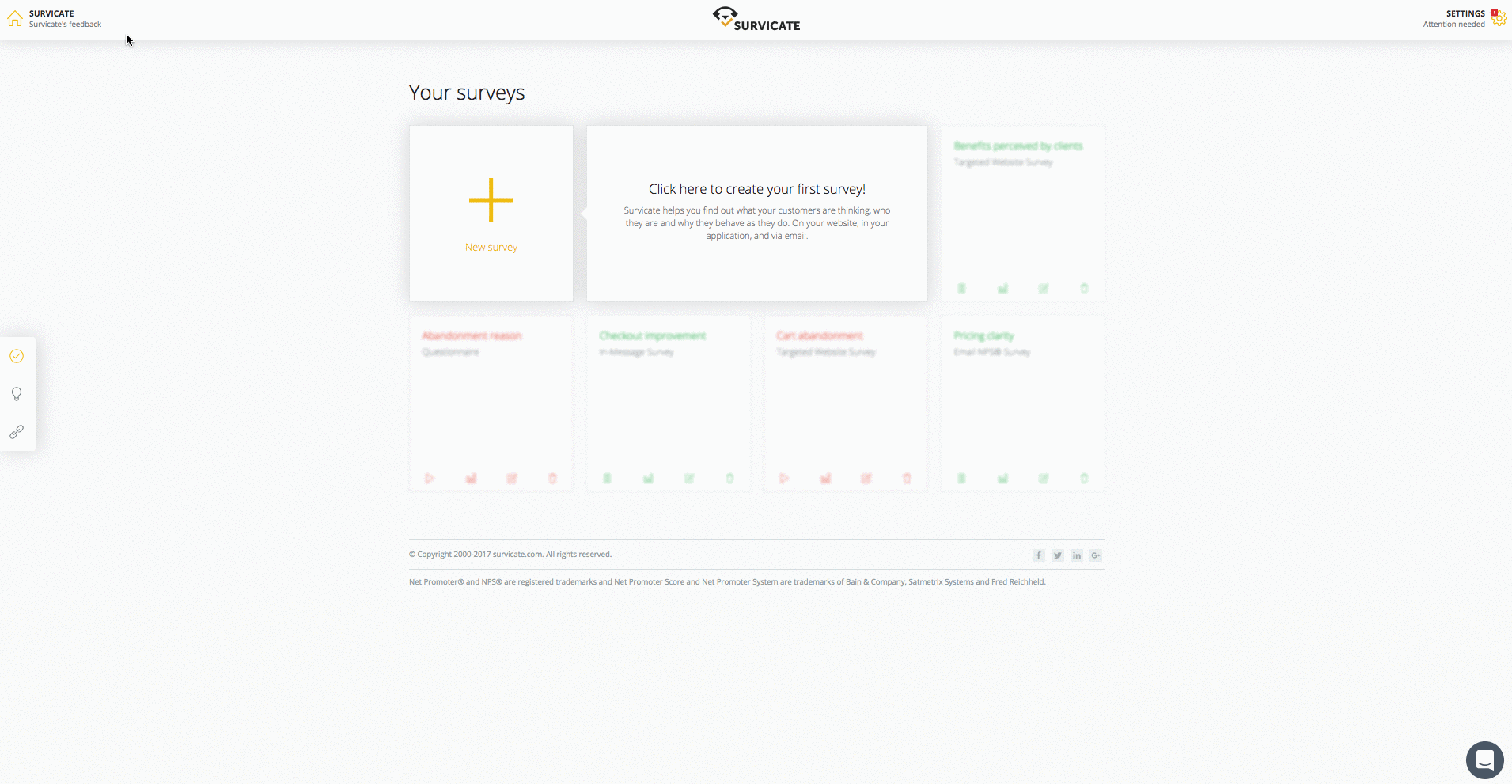 ✅ As in this article we will explain how to send NPS survey, please pick Net Promoter Score as the first question: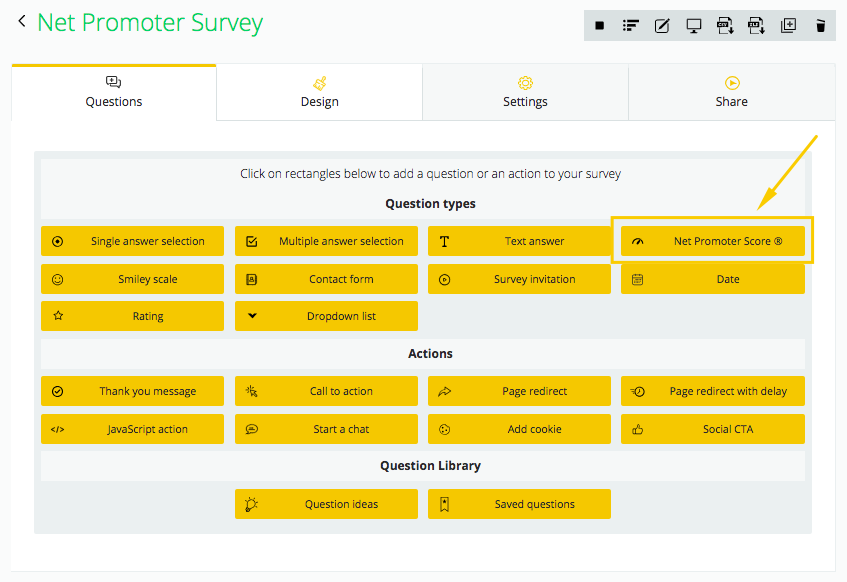 Add further questions and customise the thank you / follow up question page in the design tab.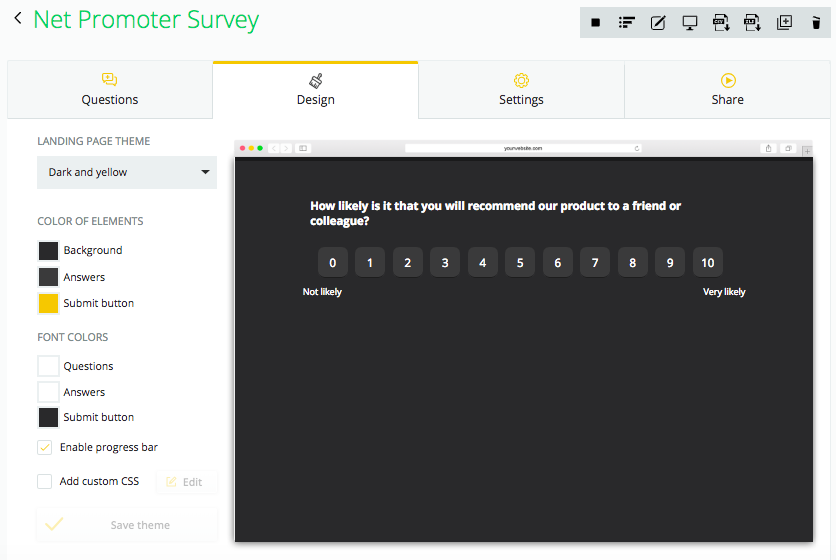 Once you're set with questions and design, go to Share tab and click Get your survey. Then copy the HTML code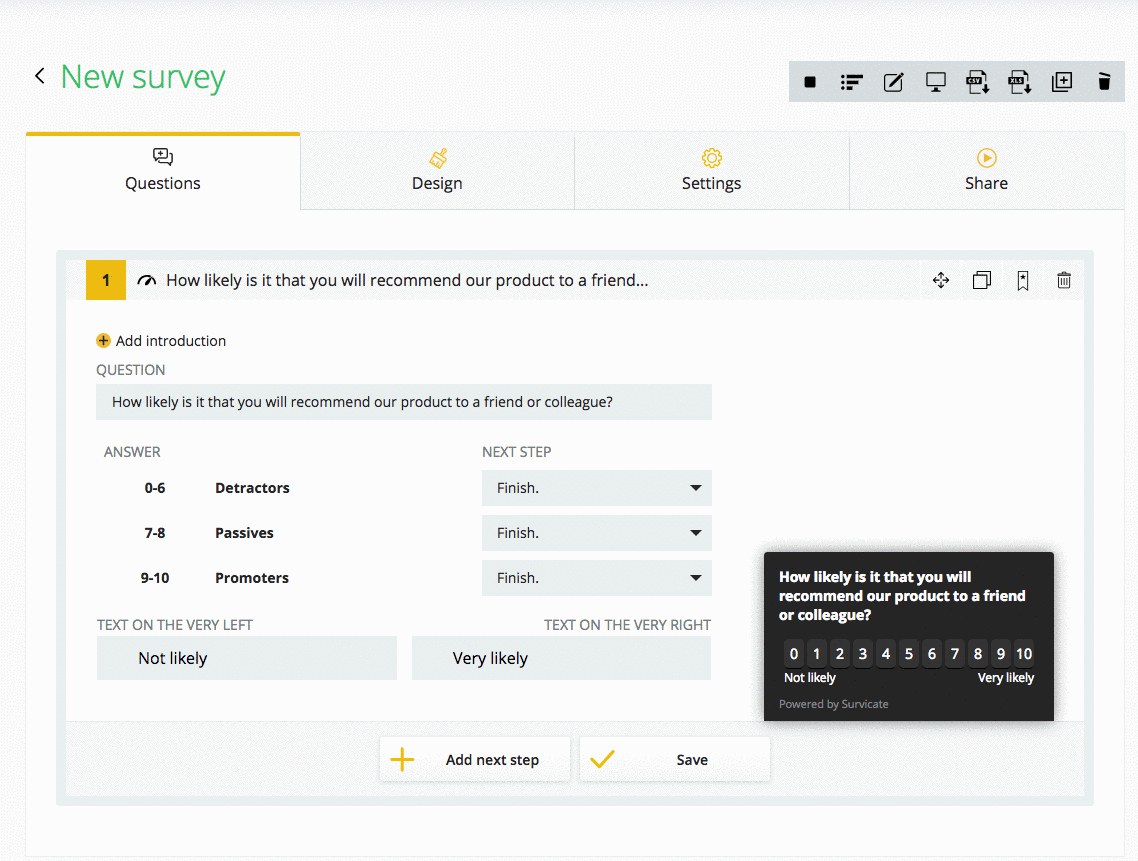 Go yo tour Intercom email you want to use for survey, 3rd step (Write your message) and click Import HTML email in the bottom-left corner. Confirm selection in the dialog window.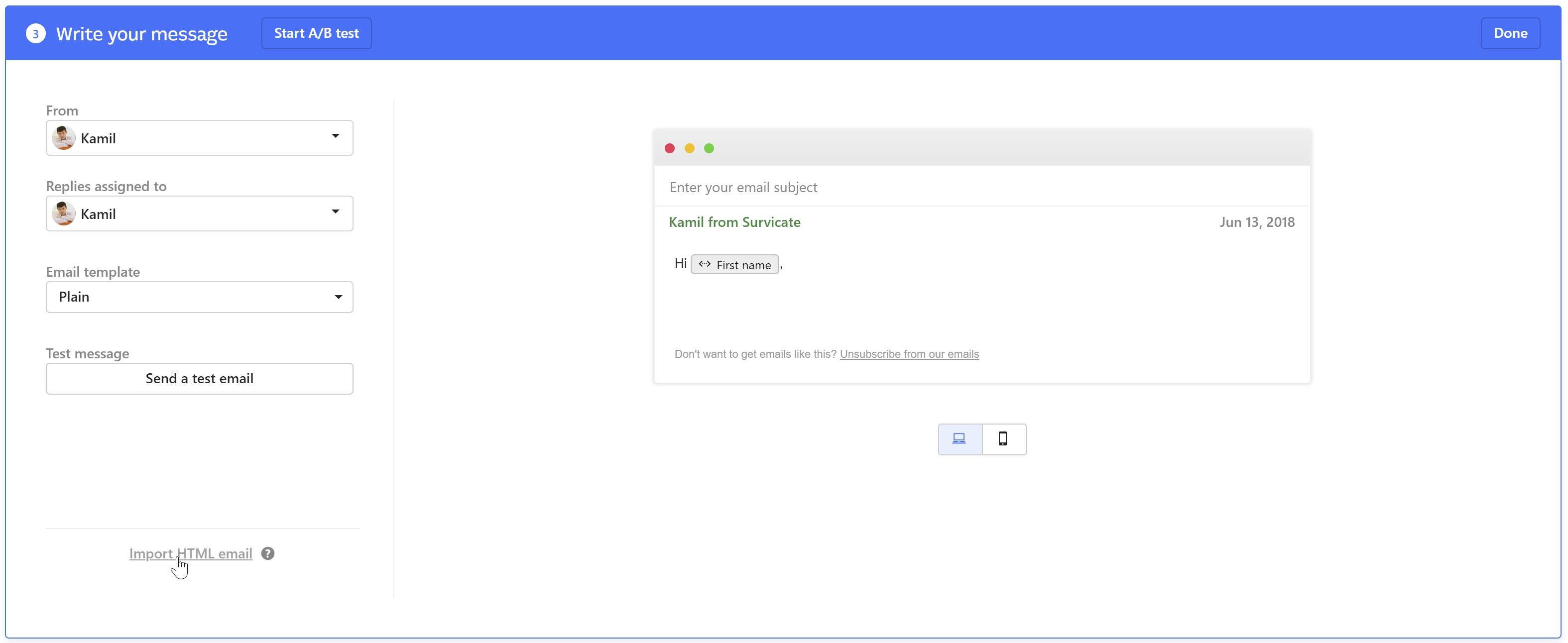 Replace the code with the one you've copied from your Survicate survey - you can do it by clicking on the dark area and use shortcuts CTRL+A CTRL+V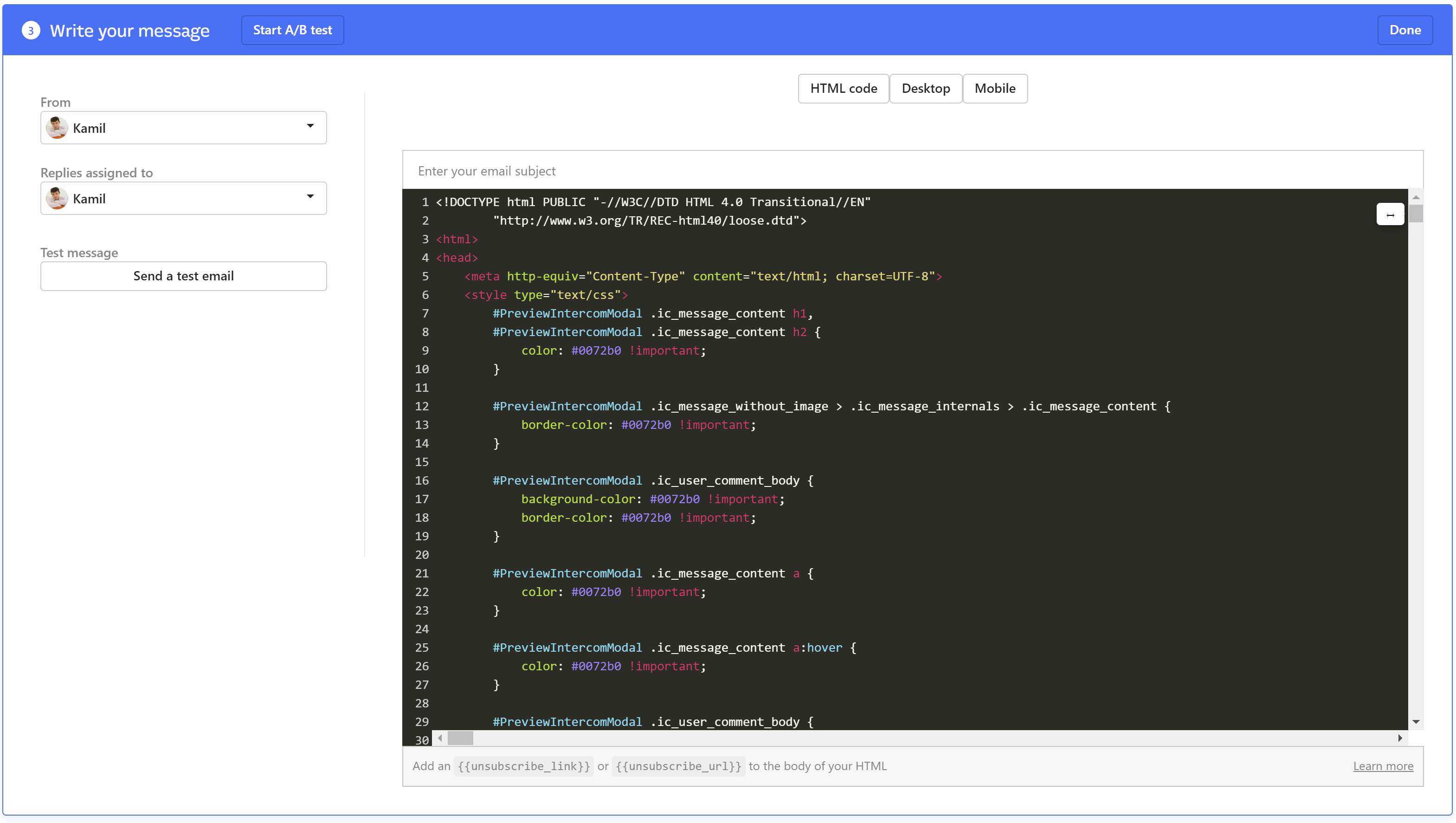 Enter the subject of your email in the field just above the dark code area ❗


Make sure that you're compliant with Intercom's rules for emails.
How to send responses to Intercom as tags or attributes? Check out this article.
💬 If you have any product related questions please feel free to reach out to our team. We could send over suitable content or arrange a 1:1 success call to help you out in no time. 📞
---
Do you find this helpful?
---