Lead alerts – email reports upon getting new lead
If you're collecting leads by using Survicate contact forms, whether it is for your marketing automation (like MailChimp or SendGrid) or CRM (like SalesForce or HubSpot) you might want to get informed every time someone fills a contact form. This is when Lead alerts can be useful. After you set them up, you will get a notification with contact info of your new sales opportunity.
How to set up Lead Alerts
Go to the Integrations > Addons pick Lead Alerts from the list and write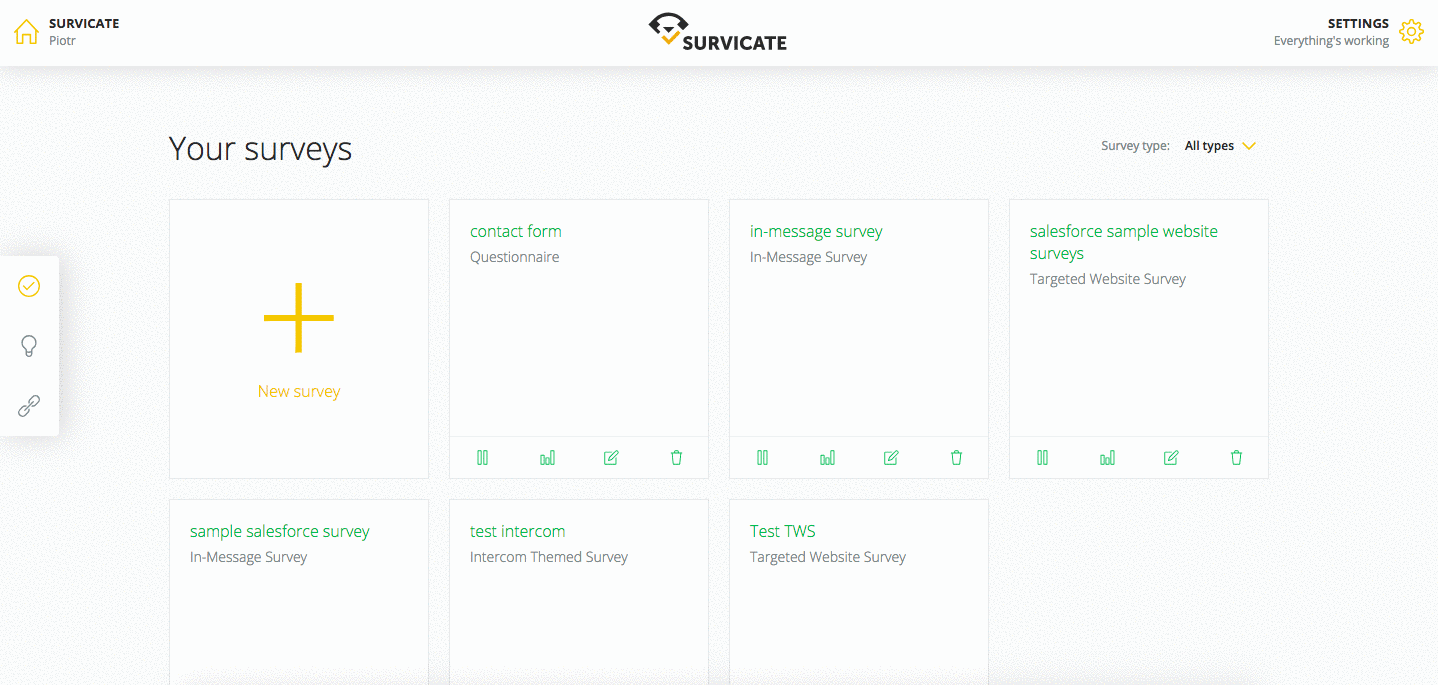 In the setup window you can choose a default email to which we'll send all alerts. You can also define widget-specific emails- it can be super useful if you have different teams working on different leads 😃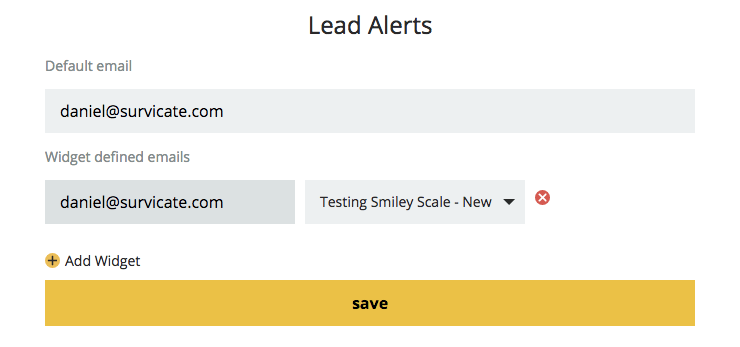 Here is sample mail you will receive after anyone fills a contact form: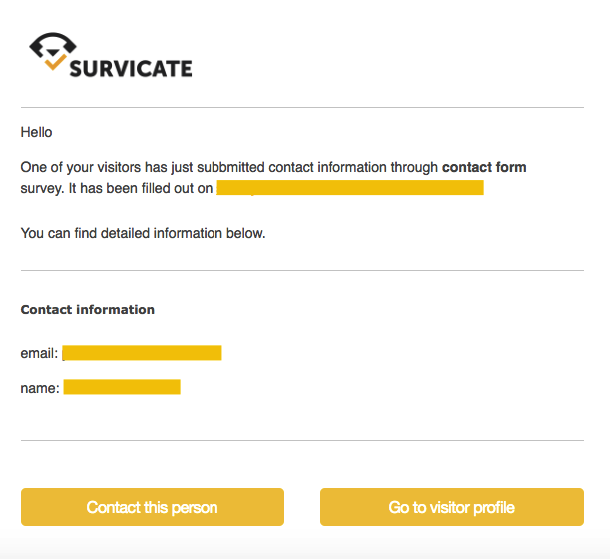 We will send you all the data gathered, such as mail, name, company, phone number, etc. So feel free to use it right away and get the advantage of a quick response!
---
Do you find this helpful?
---