Sending surveys via my email platform
If you use a mailing list in a marketing automation platform to distribute your surveys, we will capture respondents' email addresses automatically using software-aware links. You'll get to know what was the response each person gave!
There are two ways to distribute surveys by email. Using either of these options you can capture respondent data. You can:
share a direct link to the survey or
embed the first question into an email using HTML code
If you use the second option, your respondents will be able to answer the survey directly from an email. They'll then be redirected to a landing page to take the rest of the survey.
If you want to embed a survey in an email, the first step of your survey should be either a Net Promoter Score, Smiley scale or Single answer selection question. If you choose any other type of question as the first one, we'll only provide you with a link to the survey.
How to create survey
Navigate to the main screen of you workspace, click on the New survey button and choose how you'd like to create the survey. You have two options: select one of the ready-to-use templates or create a survey from scratch.

If you go with Use a proven survey template, make sure you select the right distribution channel afterwards: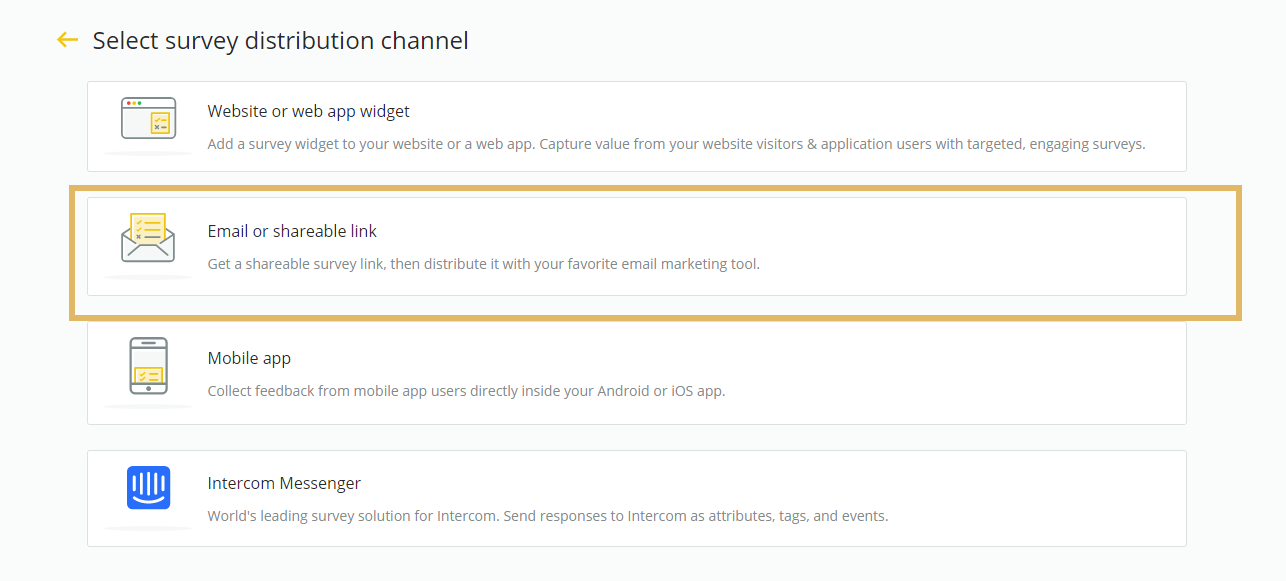 Select your email provider from the list so you can identify respondents or choose the Shareable link option.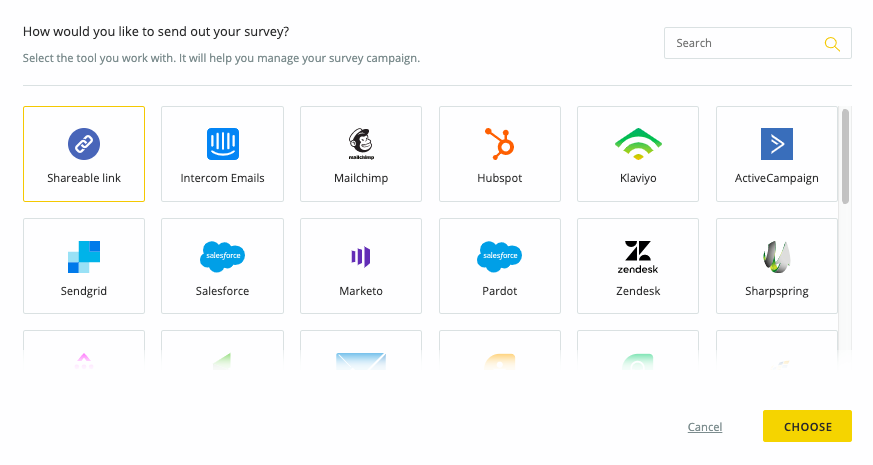 Shareable link option will give you anonymous responses, regardless of the application you are sending the surveys from.
Set up the survey the way you need. Once ready, navigate to the Share section.

Choose the distribution method: you can share a link with your respondents or embed first question in an email.
Copy the link and past into your email's body:

Alternatively, copy the HTML code and paste it into the HTML editor of your software: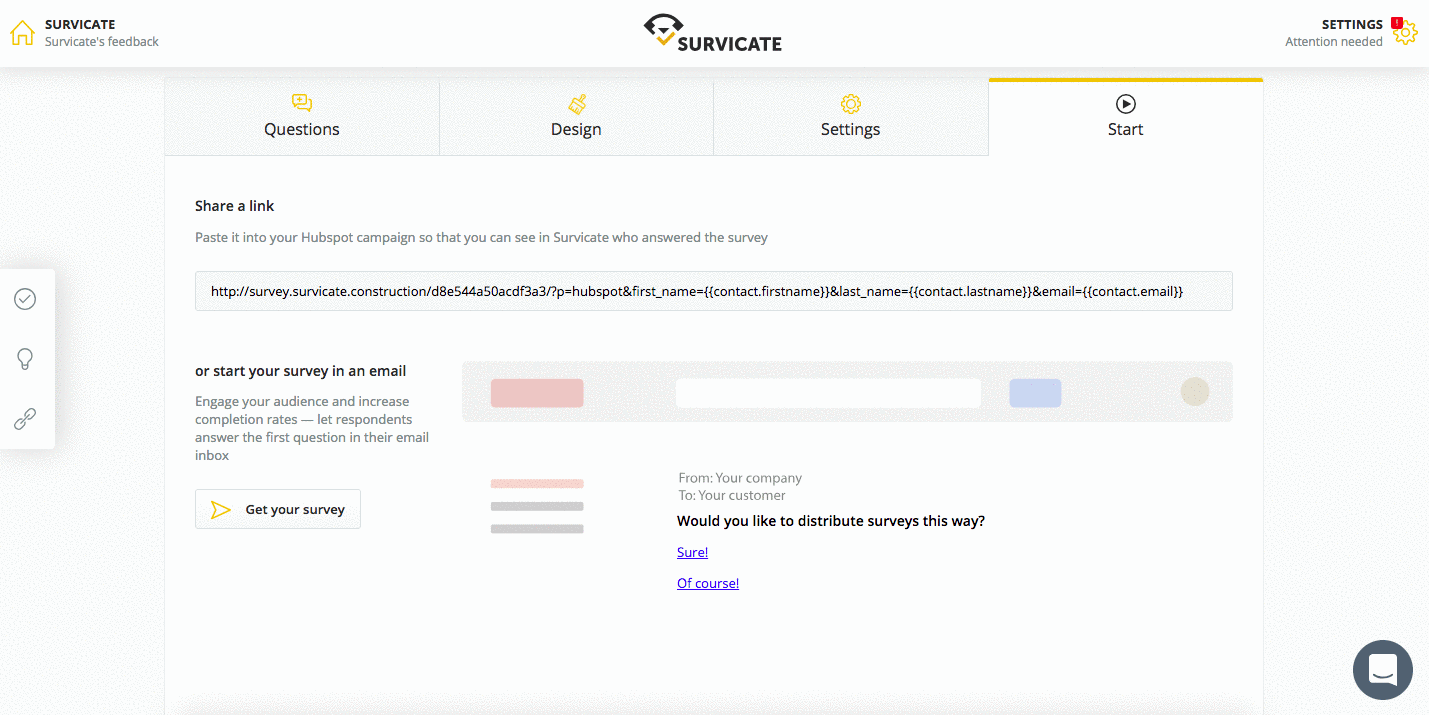 ---
Do you find this helpful?
---