Modifying the subscription
If you decide to change your plan or cancel the subscription, go to Settings > Subscription, then find and click on Modify subscription button: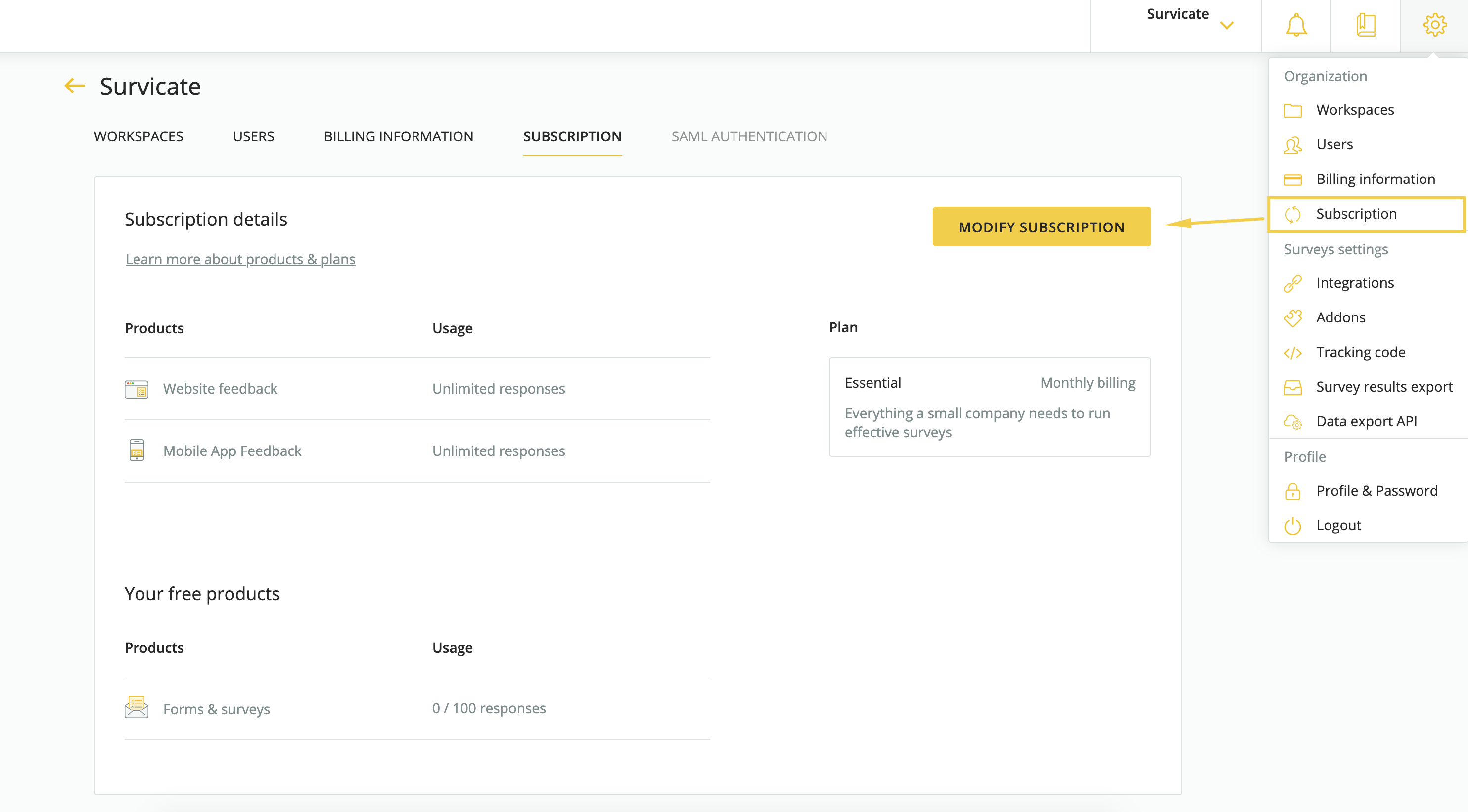 On the next screen you can Add products to make more use of your subscription and change your subscription Plan.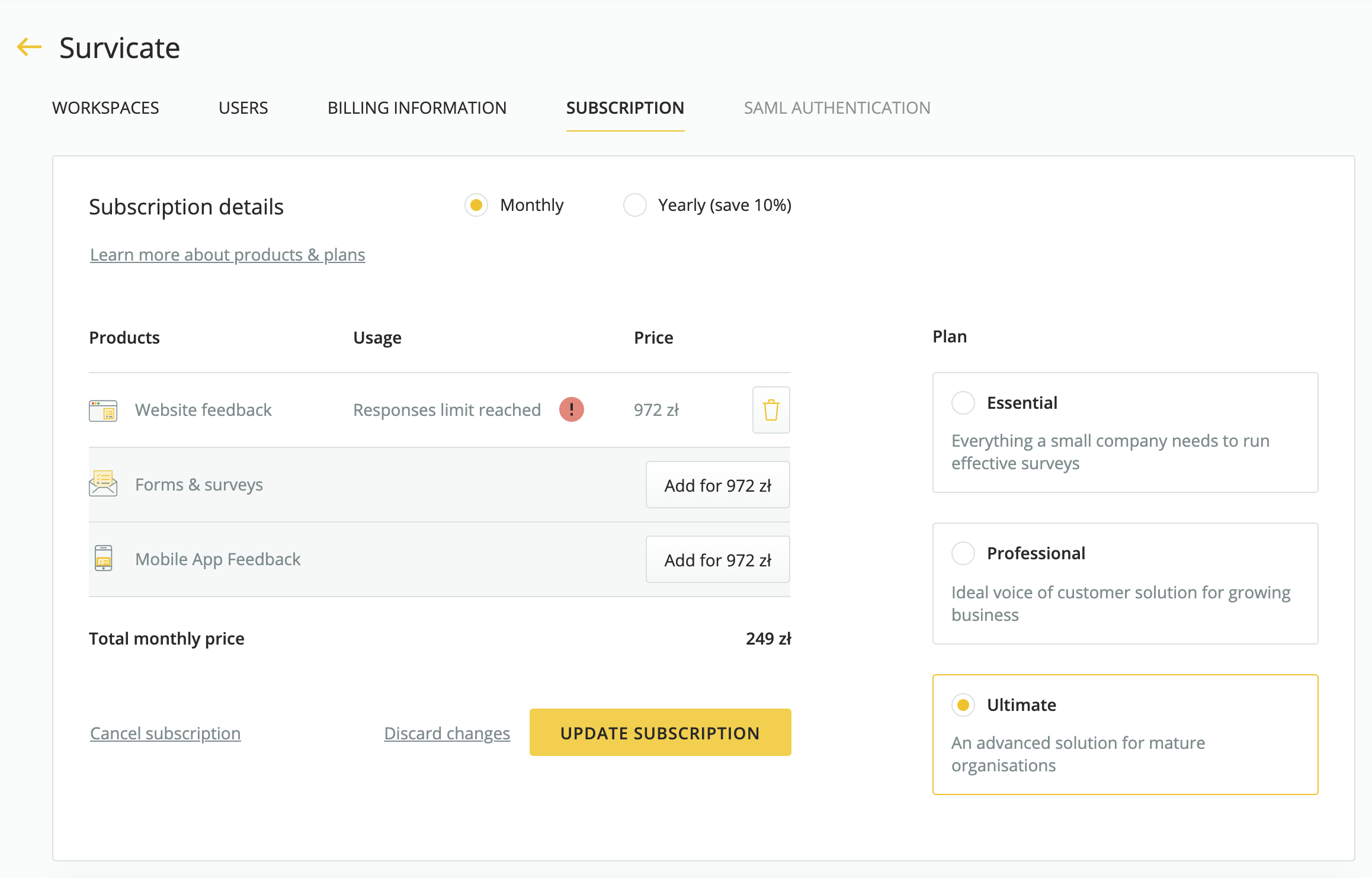 If you wish to Cancel subscription click Cancel subscription link in left- bottom corner. Window asking you for cancellation reason will be displayed. Please fill it out, we'd love to hear what's on your mind and improve through your feedback.
Once the subscription is cancelled, you will see information when subscription ends. Once it does, you will move back to the Basic plan.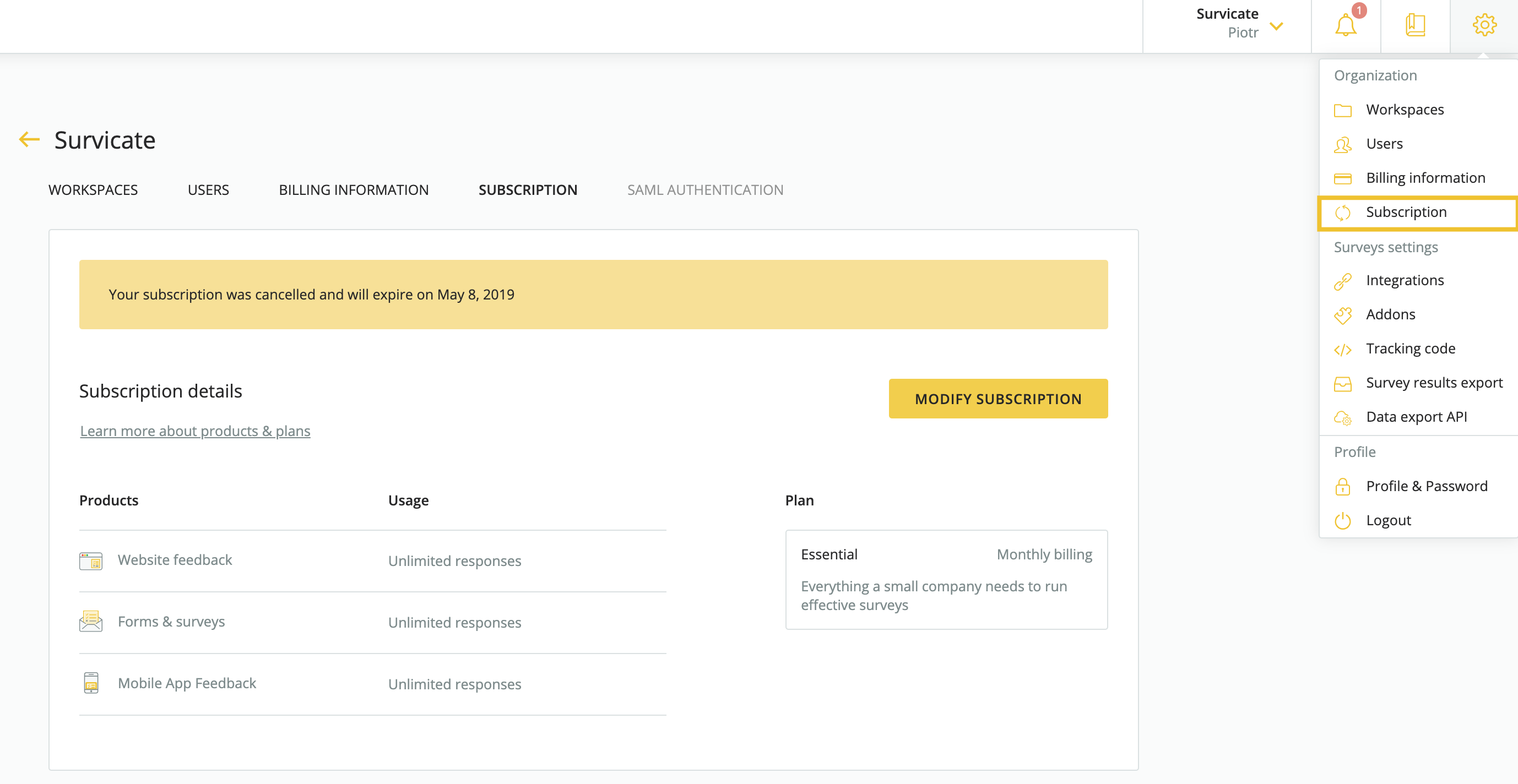 ---
Do you find this helpful?
---