Cancelling the subscription
If you decide not to make use of Survicate any longer, you will have to remember to cancel your monthly subscription. 
To cancel your subscription go to Settings > Subscription then find and click a Modify subscription button: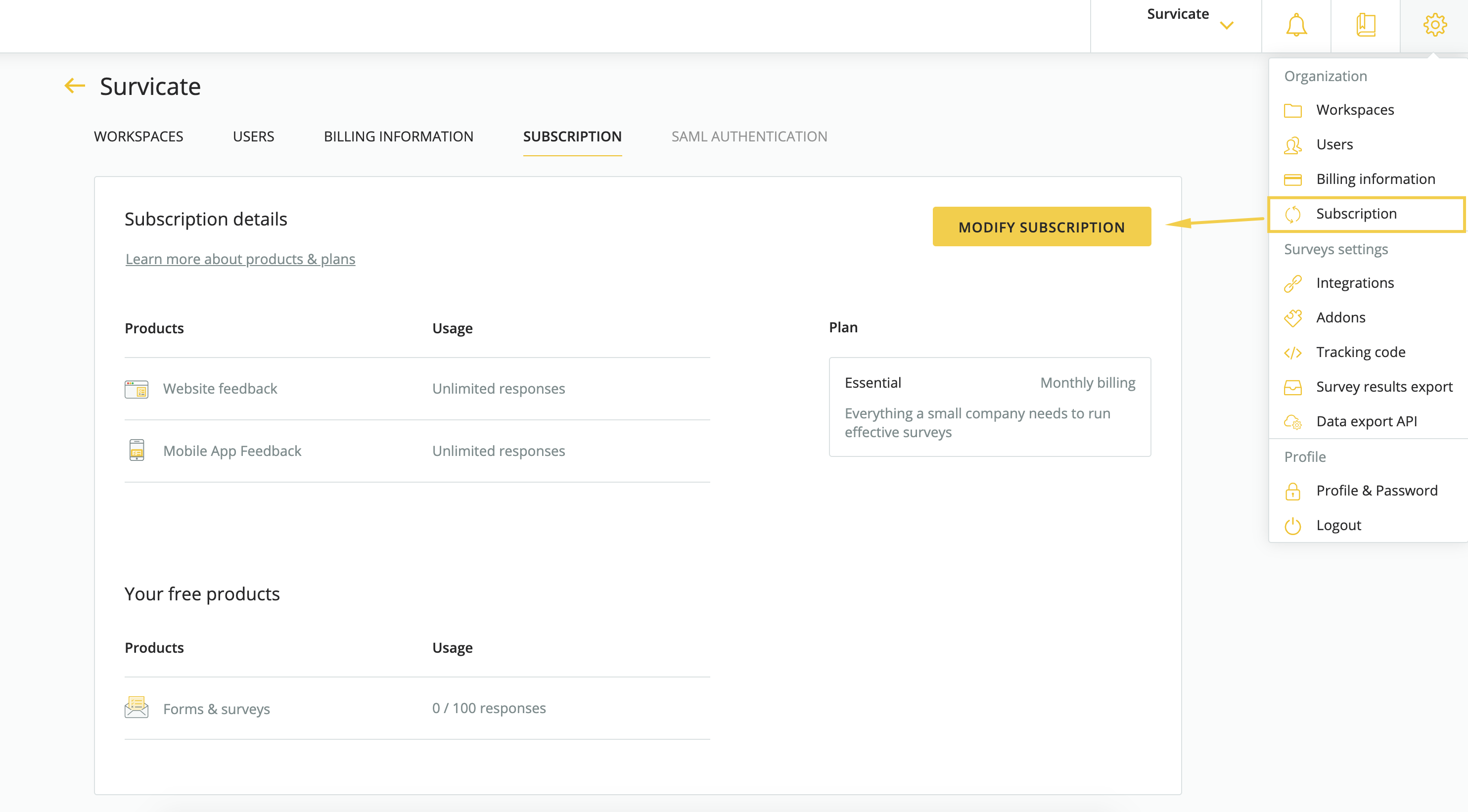 Then click Cancel subscription: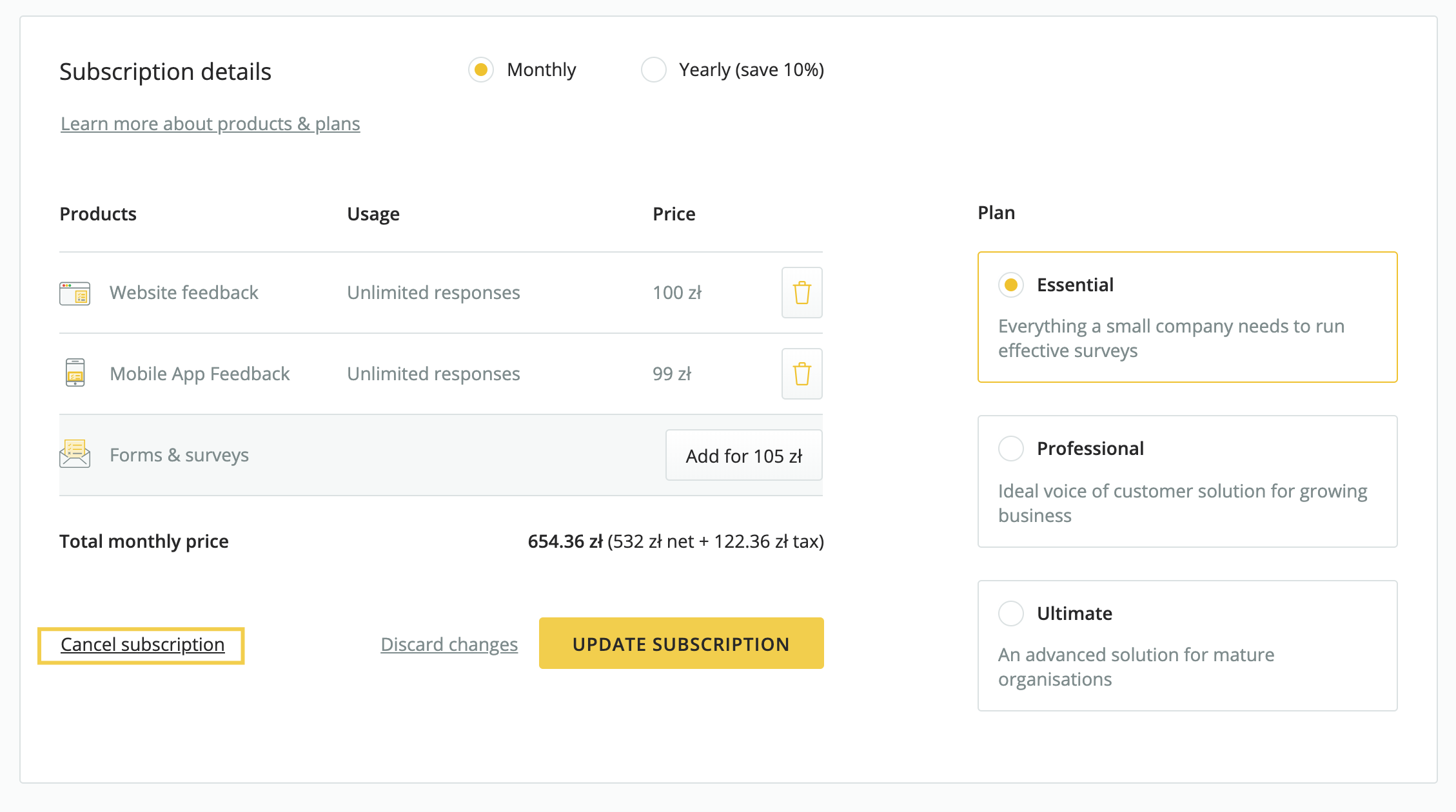 A confirmation and reason window will be displayed. Please fill it out, we'd love to hear what's on your mind and improve through your feedback.
Once the subscription is cancelled, you will see information when does the subscription end. Once it ends, you will move back to the Basic plan.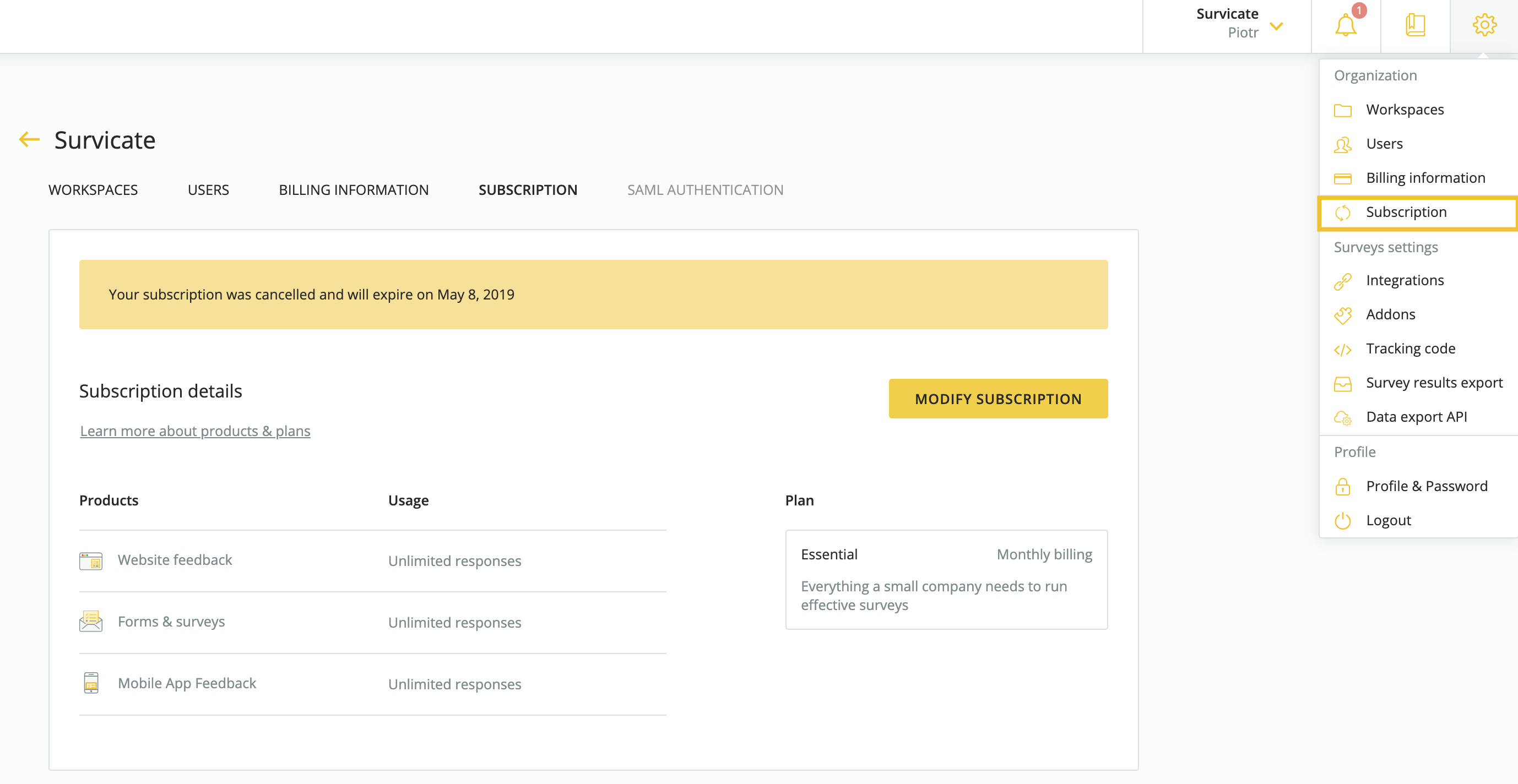 ---
Do you find this helpful?
---